Several innocent men are being targeted across India due to child-lifting rumours spreading like wildfire on social media. In the latest incident, two migrant workers were thrashed by a mob in Chennai after they suspected them to be child kidnappers.
The incident took place in Teynampet locality, one of the busiest commercial areas of the state, on Saturday (June 30).
The migrant labourers from Bihar, identified as 22-year-old Gopal Sahu and 25-year-old Vinod Vikhari, were attacked after they were seen talking to a four-year-old child. They are contract labourers with Chennai Metro.
"The child's mother Varalakshmi had gone to a nearby shop and the child Avinash ran out of the house following her. To protect him, one of the workers, Gopal Sahu, picked him up," the New Indian Express quoted the police as saying.
On seeing the child in an unknown man's lap, a person who lives in the same street, Selva Kumar, thought that they were child-lifters. The two migrant workers also left the spot. However, soon several men on motorbikes stopped them.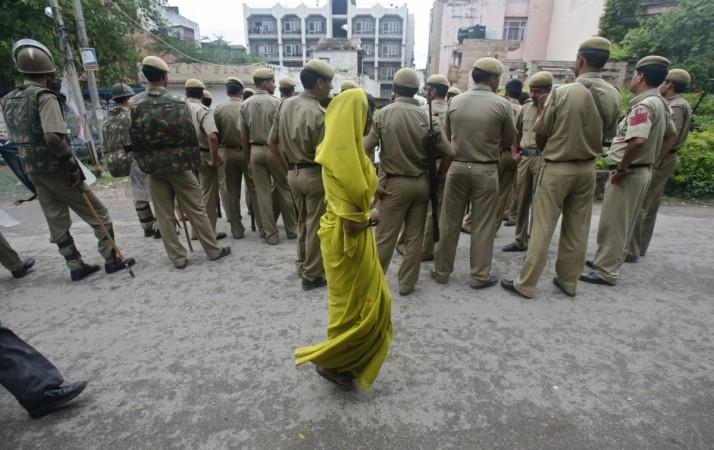 "As they were walking down Thiruvallur Salai, eight men on motorbikes surrounded them and started assaulting them," a police officer said. They were later rescued by a police team and taken to a private hospital. The police have taken 15 men into custody in connection to the incident.
Government employee thrashed in Tripura
In a similar incident that took place on the same day in Tripura, a government employee named Kishan Das was attacked by a mob at Manu in Dhalai district on suspicion of being a child kidnapper.
"Das was travelling to Dharmanagar by a local train. When it halted at a station, Das got down and missed the train. He then started walking along the tracks towards the next station Manum," The Times of India quoted the police as saying.
"With rumours of child-lifters doing the rounds in the area, villagers must have found a stranger walking down the tracks suspicious. They caught him and beat him up," the police added. Das sustained severe injuries and was admitted to Agartala Government Medical College.
Similar incidents across India
The WhatsApp texts on child-lifting rumours have also wreaked havoc in Maharashtra and Tripura.
On Sunday (July 1), five people were lynched by a mob in Maharashtra's Dhule district on suspicion of being child-lifters. The five men were attacked by villagers when they saw one of the men trying to speak to a girl child.
Child-lifting rumours have also been doing rounds in Bengaluru. On May 23, a video went viral on social media in which a man was seen being dragged through the streets and being mercilessly beaten up by a few people.
The same month, a 65-year-old woman from Chennai was reportedly lynched by a group of villagers, who suspected her of being a child kidnapper.