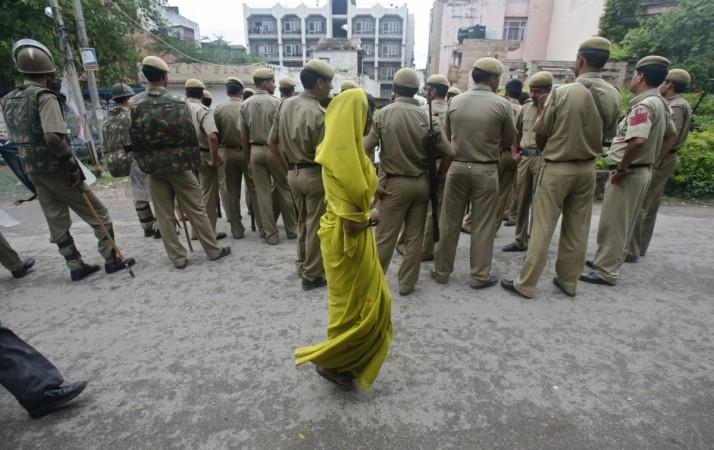 If the swearing-in ceremony of new Karnataka chief minister HD Kumaraswamy and the floor test was not enough to keep the Bengaluru police on its toes, rumours of child-lifting gangs in the city are turning out to be quite a menace. The Bengaluru police on Friday, May 25, rescued three women from a mob in the Whitefield area.
The women were attacked by the mob who believed that they were in the area to kidnap children, reported the Hindu. The police explained that people have been extremely worried and cautious about strangers spotted in the area and believe that they are child-lifters.
While the three women were saved by the police in the nick of time, the man lynched in the Chamrajpet area did not have such luck. On Wednesday, May 23, a video went viral on social media, in which a man could be seen being dragged through the streets of the area and being mercilessly beaten up by a few people.
The victim, identified as 26-year-old Kaluram Bin Bachanram, was seen soaked in blood while the mob beat him up with cricket bats and iron rods. The locals reportedly took action after he was seen talking to a few children and they mistook him for a child-lifter.
Bachanram is said to be a native of Rajasthan and the police believe he is a construction worker.
The incident came to light after the police control room received an alert at about 1.40 pm and was told that a man was being thrashed by a mob. A police team was then dispatched to the scene, seeing which the mob is said to have fled.
After the incident, the police arrested 14 people in connection with the case and the group also includes four women and two minors. Speaking of the lynching, DCP (West) Ravi D Channannavar told the Times of India: "We have requested the Rajasthani community living in Cottonpet, Chamarajpet and neighbouring areas to help hand over the body to his family members."
The source of the fear seems to be a message on WhatsApp that has widely been circulated in the last few days warning residents of Karnataka against these child-lifters. However, the police have clearly said that these messages are fake and no abductions have taken place in the state.
Meanwhile, it is not just Karnataka that seems to be living in this fear. A few weeks ago a 65-year-old woman from Chennai was reportedly lynched by a group of villagers, who suspected her of being a child kidnapper. The group in the Tiruvannamalai district of Tamil Nadu beat the woman to death, and four of her relatives also sustained serious injuries in the attack.
The family was reportedly attacked after Rukhmani was seen offering chocolates to two children in the area and the eye-witnesses suspected that she was trying to kidnap them.