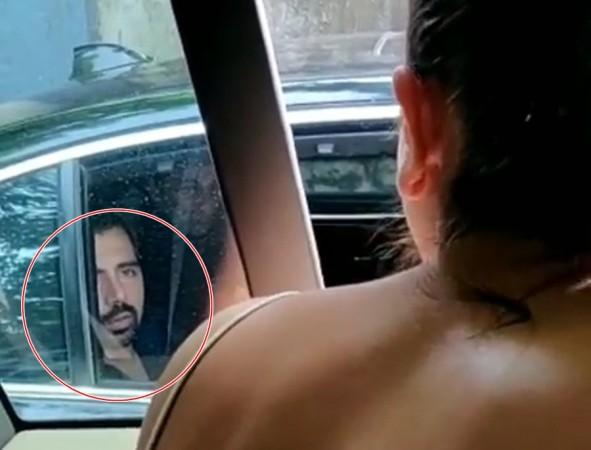 On Saturday, Anushka Sharma pulled up a man for throwing garbage out of his luxury car and slammed him for littering. Her husband Virat Kohli, who was accompanying Anushka, recorded a video on his phone and uploaded it on Instagram. The video soon went viral on the internet.
The man in question, who was quite upset by their actions, decided to give a befitting reply to Anushka and Virat on Instagram and slammed them for publicly shaming him. He even admittted and apologised for his carelessness but rebuked the couple for not having verbal etiquette.
"While I'm apologetic for my carelessness, Mrs Anushka Sharma Kohli a little etiquette and politeness in ur dialogue wouldn't have made u a lesser star !! There are all kinds of manners and hygiene .. verbal etiquette is one of them. The garbage that mistakenly went out of the window of my "luxury car"," reads an excerpt from Arhhan Singh's Instagram post.
His mother Gittanjali Elizabeth, who is the author of And God Spoke in Numbers, lashed out at Anushka and Virat for making his son vulnerable to fanatics and said that she is now concerned about his safety.
"The last thing we would want is to get publicity out of your cheap STUNT in the name of CLEANLINESS! You both posted a video for your fans n followers by VIOLATING Basic Rights to privacy &you shamed my son in the video as well in your post content," reads an excerpt from Gittanjali's Instagram post.
The entire episode divided the social media users. While some came out in support of the woman, some begged to differ. But during this fiasco, one thing that caught our mind was about the man's identity who came out in the open to challenge two most popular celebrities.
Do you know who he is?
You will be surprised to know that Arhhan Singh is an actor and has worked in Bollywood just like Anushka Sharma.
He has worked as a child actor in 1996 film English Babu Desi Mem with Shah Rukh Khan. Last year in January, he posted a screenshot of one of the scenes from the movie in which he had shared screen with SRK.
"#throwback to my #childhood what a lovely experience making this #film was... and working with and learning first hand from the amazing #shahrukhkhan #srk #fondmemories #growingup #movies #bollywood," Arhhan wrote on Instagram.
As a 90s child actor, Arhhan has also worked in popular sitcom Dekh Bhai Dekh. He has also worked with Shahid Kapoor in Paathshaala in which he was seen playing one of the school students in the film.