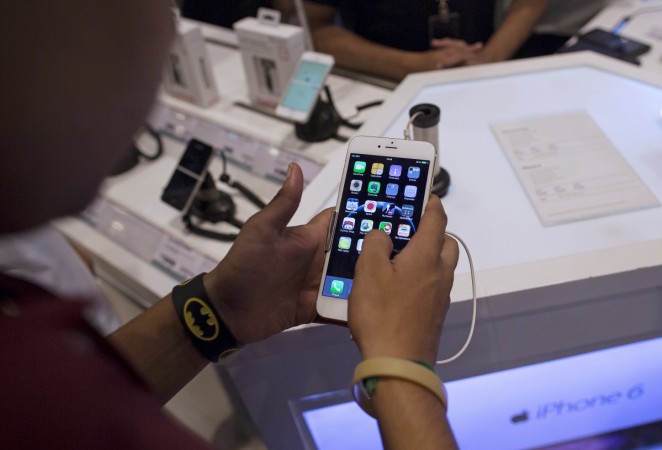 Before Apple could release a fix for the lock screen issue recently detected in iOS 8.4 and later-based devices, it is hit with another serious bug that is affecting all iPhones and iPads.
There's a malicious 3-second video clip being circulated among Apple device users via messenger apps. On opening the corrupt mp4 format-based clip or URL link, it caused the devices' screens to freeze and in some serious cases, abruptly get switched off.
Also read: Apple iPhone Lock Screen bug returns; Siri exploit compromises security of photos and contact details [How to fix it]
As per numerous reports, this malicious video can affect all devices running iOS v5.0 or later versions including the un-released iOS 10.2 beta.
This episode brings back the memory of 2014, where a similar bug-infested SMS containing the word 'Power' was reported. It had a string of Unicodes in Chinese, Marathi (Indian) and Arabic characters meaning 'Redundant.' On opening the text via iMessage app, Apple devices ceased to function and restart. Even Apple Watches, when connected with iPhones, are said to be vulnerable to this bug.
Read more: Bug Hits Apple iOS: iPhones, Watch Crash After Receiving Unicode SMS [How to Fix it]
Apple had to release a software patch (in iOS 8.4 update) to fix this issue. Thankfully, the effects of this newly detected malicious video are benign in nature and the video is being used as a prank on iPhone/iPad owners. Affected devices can be resuscitated by doing a hard reset.
Apple iPhone 7 owners just need to press and hold the power and volume down button until the Apple logo appears and the phone reboots.
Also read: Apple iPhone 7 owners fall victim to viral YouTube video, drill 3.5 mm hole to get back audio jack
Whereas, the older iPhones, users must simultaneously press and hold the home and power buttons together for 10 seconds and the device work normally.
So far, Apple has not made any official comments with regard to circulation of the malicious videos on iPhones and iPads.
We urge our readers not to fall for these kind of parlour tricks and be vigilant on such multimedia messages from unknown senders.
Watch this space for more updates.