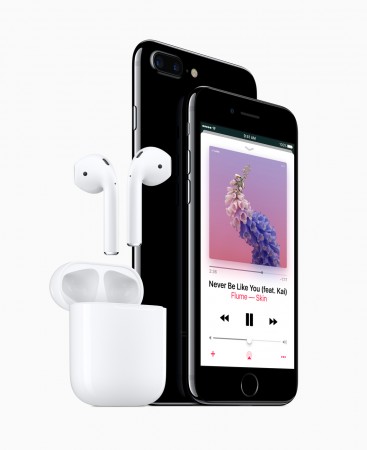 A YouTube user has tricked scores of iPhone 7 users to drill a hole into their device to get back the audio-jack port.
Popular video blogging site TechRax, which has more than five million followers, recently posted a clip titled—' Secret Hack To Get Headphone Jack on the iPhone 7'. In the video, he demonstrates how users can get back the 3.5 mm-based audio jack on iPhone 7. He clamps the device on a vice and at the bottom right corner, cuts a hole using a compact hand-drill over the single-grille loud speaker.
After drilling the hole, he puts a 3.5mm audio headphone jack in to the newly created slot and plays music. But, some people didn't realize the fact that sound was actually coming from the loud speaker. Any smart-device user would know that once the audio jack is placed in the slot, the device's loud speaker automatically shuts and transfers music via earphone.
Within span of 9 days, TechRax has garnered close to 10 million views. But, unfortunately, some desperate people took it seriously and made a mess of their expensive iPhone 7.
Also read: Apple iOS 10.0.2 released with bug fix for iPhone 7 EarPods connectivity glitch and more [How to install]
This being an intentional physical damage, iPhone 7 users who drilled the hole in the device, will not be eligible for any free replacement. They have to pay an hefty bill for the repair bill or worse, will have no choice, but to buy another phone.
We urge our readers not to fall for these kind of parlour tricks and be vigilant on such parody videos on YouTube or else you might end up drilling a deep hole in your pocket, no pun intented.