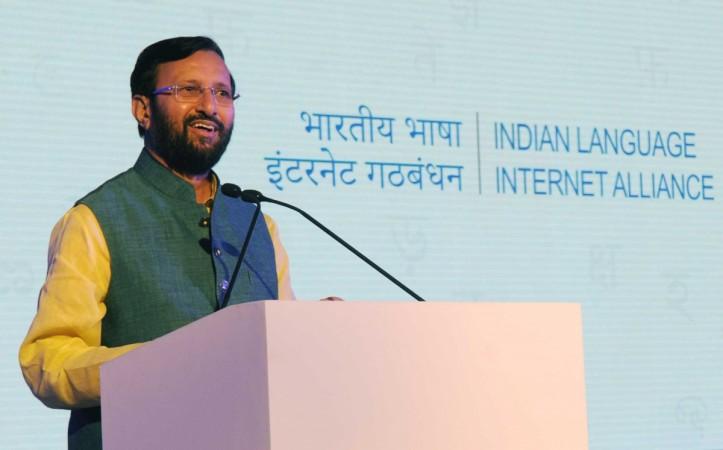 After the success of the Software Hackathon, Union Human Resource Development (HRD) Minister Prakash Javadekar announced the final of the hardware edition of the 'Smart India Hackathon'. The programme is set to go on from June 18-22 and will be held at 10 institutions across the country.
The hackathon is being jointly organised by the Union HRD Ministry, the All India Council for Technical Education (AICTE), and the Indian Institute of Technology, Kharagpur.
"The Hardware edition is ... to provide national platform to young technical minds of India to showcase their disruptive innovations and creative products which can bring out revolutionary changes in crucial sectors like agriculture, health, clean water, waste management, automotive, smart communication, and education," Javadekar said, as per a ministry statement.
When the hackathon was first launched the government received 4,362 submissions from over 50,000+ students over 750+ institutions across the country. The final shortlist includes 106 teams that will cover 10 themes for this year's edition. The hackathon will take place at-
IIT Kanpur (Drones)
IIT Kharagpur (Agriculture)
IIT Guwahati (Rural Technology)
CEERI Pilani (Smart Communication)
CSIO Chandigarh (Healthcare)
IISc Bengaluru (Smart Vehicles)
IIT Roorkee (Clean Water)
NIT Trichy (Waste Management)
COEP Pune (Security) and
Forge Coimbatore (Import Substation)
"The Grand Finale for Software edition has already been successfully completed on Mar 30 and 31, 2018 at 28 nodal centres and now winning teams have started working on further enhancing their projects," the statement added.
The hackathon was envisioned in line with Prime Minister Narendra Modi's Make In India scheme, so as to bring out local innovations that can become part of national level projects by both private, and public sector industries.
[With inputs from IANS]