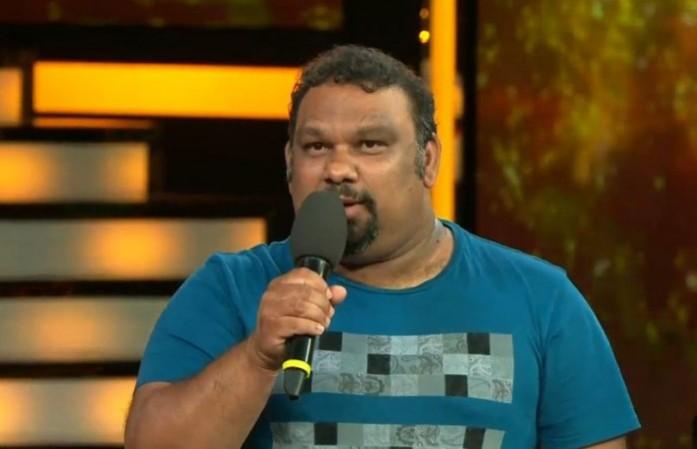 Film critic Mahesh Kathi has condemned Sri Reddy for her comments on Pawan Kalyan and requested the power star to silence his fans, who are busy trolling the actress.
Talking to media Monday, Sri Reddy had used abusive language against Pawan Kalyan and flashed her middle finger. Her act did not go down well with many people across the Telugu states.
Mahesh Kathi, who has been supporting Sri Reddy's protest against sexploitation, took to Twitter to express his disappointment over her remarks against the power star. Mahesh Kathi tweeted late Monday, "I don't support abuse of any kind on anybody. I prefer dialogue and discussion. Even argument is ok. But surely not abuse and name calling."
పవన్ కళ్యాణ్ ఫ్యాన్స్ అందర్నీ అమ్మానాబూతులు తిట్టొచ్చు. కానీ శ్రీరెడ్డి పవన్ ని అనేసరికీ ఎంత పొడుచుకొస్తోంది!

నేను శ్రీరెడ్డిని ఈ విషయంలో ఖండిస్తున్నాను. కానీ దీనికి కారణమైన పవన్ కళ్యాణ్ ఫ్యాన్స్ కి ఇప్పటికైనా బుద్ధి వస్తుంది అంటే నమ్మలేను.

— Kathi Mahesh (@kathimahesh) April 16, 2018
Mahesh Kathi has also faced a lot of humiliation in the recent past and was trolled mercilessly by Pawan Kalyan's fans. Mahesh Kathi's phone number was also circulated on social media and the fans threatened him over phone calls and messages. He showed some examples of how he was tortured. But the power star has kept mum on the issue of his fans' goondaism.
Now, as Pawan Kalyan's fans are busy trolling Sri Reddy, Mahesh Kathi has requested the actor to stop them. He tweeted, "I urge @PawanKalyan to respond immediately and request his fans not to troll and abuse #SriShakthi. Her number is already put out by JS team for people to call and abuse. This will only worsen the situation. Your carelessness for Dalits is known.But,dont do the same with women."
Mahesh Kathi has also alleged that Pawan Kalyan is paying trollers to target people, who comment about him. He wrote, "More than half of the abusive trollers online are actually paid and encouraged by @PawanKalyan in the name of #Satagni. They all have hundreds of fake IDs and their job is ti abuse who ever speaks against PK. He is only getting back, what he is encouraging against others."
Mahesh Kathi added, "Because of Caste and politcal affiliations,mainstream media space is not available for Mega Family.Hence @PawanKalyan is using social media to attack. Unfortunately,his choice of people in #Satagni team and their orientation is so bad that,they make others look like heros."