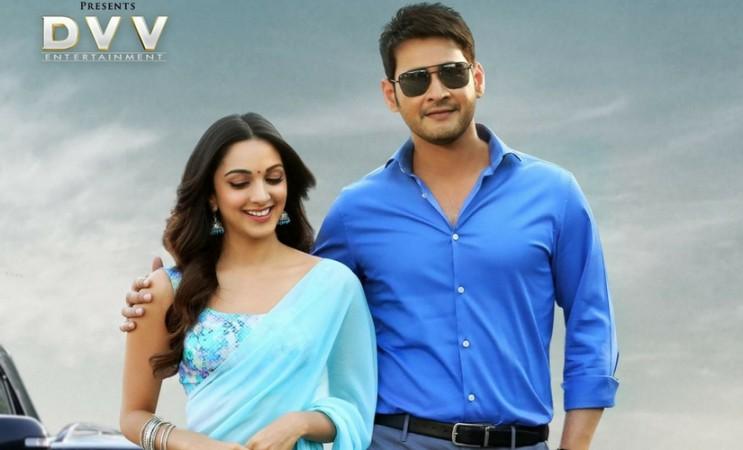 Mahesh Babu's Spyder had failed to receive positive response from the Tamil Nadu audience, but the actor seems to be erasing those disappointing memories with his latest movie Bharat Ennum Naan, the Tamil version of Telugu hit film Bharat Ane Nenu.
Bharat Ennum Naan, which was released on Friday, June 1, has garnered good reviews from the audience. The viewers and critics have given thumbs up to the flick and it is likely to do well at the Tamil Nadu box office this weekend.
Moreover, the film has done decent business in Chennai. The early reports coming from the trade analysts say that it did better than the new movies released on Friday. The evening shows in the capital city of Tamil Nadu witnessed good occupancy rates.
The movie tells the story of young man Bharat, who becomes the Chief Minister of Andhra Pradesh under difficult circumstances. He lacks the understanding of how politics works, but learns the tricks of the game soon. He runs the state smartly and during the process, he earns a lot of enemies from within and outside his party. What happens when he is completely surrounded by enemies is the best part of the story in Bharat Ennum Naan.
The Tamil audience have called it "good political drama" and Mahesh Babu's performance is said to be the major highlight of the film. The parliament and press scenes have been lauded by the viewers.
Koratala SIva-directorial movie has Kiara Advani in the female lead role. Prakash Raj, Sarath Kumar, Devaraj, P Ravi Shankar and others are in the cast.
Below, we bring you selected-few response posted by the viewers on Twitter:
Kollywood Updates: #BharatEnnumNaan(3.5/5) Engaging political drama #MaheshBabu
* @urstrulyMahesh's Outstanding performance, a young,new-age politician with great panache & style
* @sivakoratala's fab narration
*#DSP Outstanding Bgm score
*Pretty @Advani_Kiara she does well in her limited part
KING No:1 is DIE : Watched #BharatEnnumNaan Tdy.
Worth for your money #MB
A One man Show he carrying a whole movie. Nobody could have done it better than him.
Pretty screenplay #KoratalaSiva Didn't get bored in single frame.
feviyan paulson: #BharatEnnumNaan Decent to good political drama #Maheshbabu impressed with steller one man act wit terrific bgm,
parliament scenes and press interview scenes
Race Chikkoo: #BharatEnnumNaan.. Good. A bit lengthy. Mahesh babu neat and clean performance . Kiara ... Nice Message. Happy if all this happens in real life. Nice Tamil dubb too .
karthi: #BharatEnnumNaan - keeping logics apart, this one is a good political movie but which is too lengthy for almost 3 hours feels us drag here and there. One man show from @urstrulyMahesh and terrific bgm by @ThisIsDSP .
#BharatAneNenu