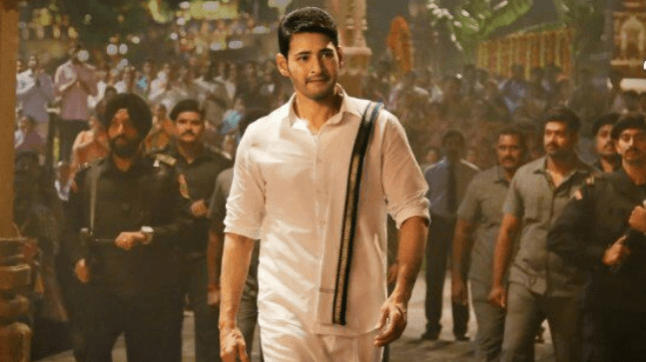 Superstar Mahesh Babu has apparently agreed to reduce his remuneration for his 25th movie, directed by Vamshi Paidipally, in a bid to settle the legal case filed by Prasad V Potluri (PVP).
Vamshi Paidipally had reportedly signed a three-film deal with PVP Cinema. After Brahmotsavam bombed at the box office, Mahesh Babu promised to do his landmark 25th movie with PVP Cinema, which spent Rs 3 crore on its pre-production works, besides announcing Vamshi Paidipally as the director.
But following differences with PVP, Vamshi Paidipally approached Dil Raju and Aswini Dutt and officially announced the project. Irked Prasad V Potluri decided to go legally and filed a case with sealed cover script in Madras High Court. After the first hearing on June 4, the judge adjourned the next hearing to June 11. The case was then moved to June 18 when Dil Raju's lawyers did not attend the hearing.
Dil Raju claimed that the story of Mahesh Babu's 25 movie was entirely different from one that PVP was claiming. But PVP Cinema went on to assert that it had finalized character artists long back and Allari Naresh was one of them. Dil Raju, who did not want to meet PVP to settle the issue, was hoping that the stay on the shooting of the movie would be lifted.
After the release of Bharat Ane Nenu, Mahesh Babu was ready to start working on Vamshi Paidipally's project. Despite the stay order from the court, the film unit went ahead with the shooting of the movie. Some reports claimed that it would account for contempt of court, which might land producer Dil Raju in a big problem.
When the situation was getting out of hand, Mahesh Babu's wife Namrata Shirodkar decided to intervene and settle the issue. She reportedly met Prasad V Potluri at a mutual friend's house and offered PVP a partnership in the project. She was also successful in convincing Dil Raju to make it a joint production. Following this development, PVP has reportedly dropped the case against Dil Raju and team.
When PVP was accepted as the third producer, along with Dil Raju and Ashwini Dutt, the profit margin seemed to have dipped. Hence, they reportedly decided to cut down the budget and the axe fell on Mahesh Babu's remuneration. The actor was said to be charging Rs 25 crore for his 25th film, but it is not clear on how much cut he is taking now.
However, Mahesh Babu has delivered a big hit, Bharat Ane Nenu. The trend in the industry is that an actor increases his fees after he scores a hit, but Prince is probably the first actor to be an exception. Sources from the industry say that the actor was forced to reduce his remuneration.