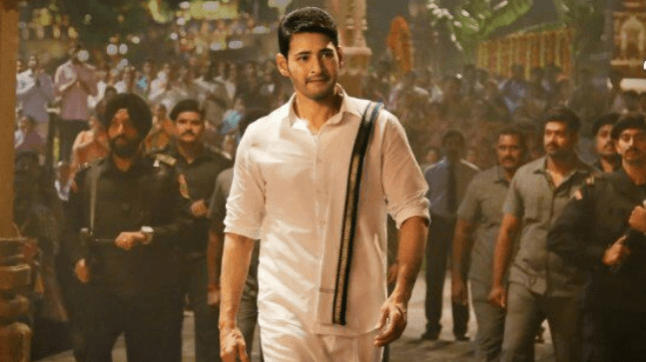 Superstar Mahesh Babu's next film, which is directed by Vamsi Paidipally, is said to be titled Raithu Bidda and it deals with the story of a farmer. Allari Naresh will playing a role in Mahesh 25.
Mahesh Babu, who is fresh from the success of his recent release Bharat Ane Nenu, is gearing upto shoot for Vamsi Paidipally-directed film that he announced it soon after the release of Brahmotsavam. A lot of speculations are being made about its title, story and the details of its cast, crew and shooting.
The latest buzz is that Mahesh Babu's 25th movie revolves around farmers' issues and it will have references to the Krishna-Kuchela track. The story oscillates between India and the US and Prince is said to be seen as a farmer. It is rumoured that the film unfolds in the US and the farmers' issues are dealt with when the story happens in India.
The sources close to the film unit reveal that the makers have already decided the title of Mahesh Babu's 25th movie and will soon announce the title. The film unit will start its shoot in Dehradun and will later fly to US.
Vamsi Paidipally recently confirmed that along with cinematographer KU Mohanan, he was scouting for locations in the US for the shooting of Mahesh's 25. The director tweeted a couple of photos on April 29 and wrote, "Prepping up for #MB25 with my dearest K.U.Mohanan Sir... 'Getting to learn a lot professionally and personally from You Sir'.. ... And this is how New York can look through His lense...:)"
It is already confirmed that actress Pooja Hegde will play the love interest of Mahesh Babu in Raithu Bidda, which will have Devi Sri Prasad's music. Now, it is speculated that comedy king Allari Naresh is a part of Vamsi Paidipally's film and he is said to be playing friends. One of them is playing the poor and the other as rich.
However, Mahesh Babu recently created a stir in the political circle, by talking about accountability in governance and promise in his movie Bharat Ane Nenu. Now, the superstar is set to talk about farmers' issues. At a time when farmers are facing several problems, Raithu Bidda is expected to kick-start a revolution in the Telugu states.