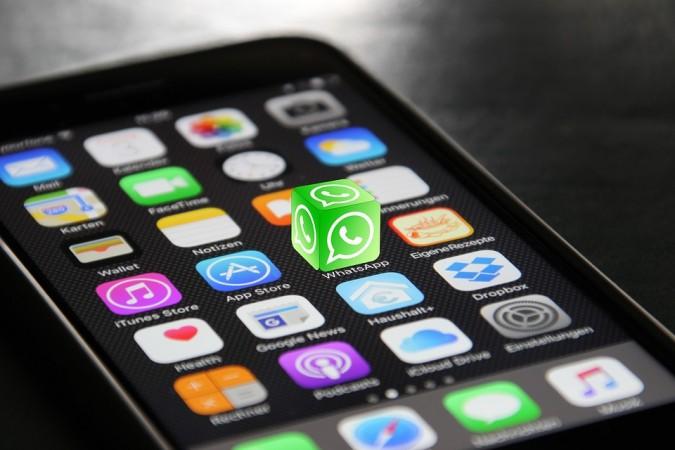 An admin of a WhatsApp group was stabbed with a sharp weapon after he removed a member from the group. The victim, 18-year-old Chaitanya Shivaji Bhor, was assaulted by four men at Ahmednagar in Maharashtra.
Bhor, the admin of a WhatsApp group that had several students from a local agricultural college, removed Sachin Gadakh from the group since the latter was no longer a student of the college. Gadakh took it as an insult upon realizing that he was removed from the group, Press Trust of India reported.
Following this, Gadakh along with three other friends attacked Bhor while he was having a meal on the night of May 17 on Ahmednagar-Manmad road.
After attacking Bhor on his stomach, mouth, and back, the four suspects, who hail from Sonai village in Nevasa tehsil, fled the scene. Bhor sustained injuries during the attack and was shifted to a hospital in Pune, the news agency reported.
The victim later filed a complaint following which a case was registered under section 307 of the Indian Penal Code against Gadakh and his accomplices.
This is not the first time an incident of violence was reported following a spat involving WhatsApp.
In a similar incident in March, a WhatsApp admin was attacked after he asked one of the members to not post indecent pictures on the group. This created a rift between the two following which the suspect and his friends were booked for allegedly beating up the admin. The incident took place at Jodhewal in Punjab, Hindustan Times reported.
The admin, Raj Kumar filed a complaint with the police. He told the police that he had created a WhatsApp group and the suspect, Narinder Kumar, was a member in it. He had asked Narinder not to post indecent pictures and messages on the group; however, Narinder disagreed with him.