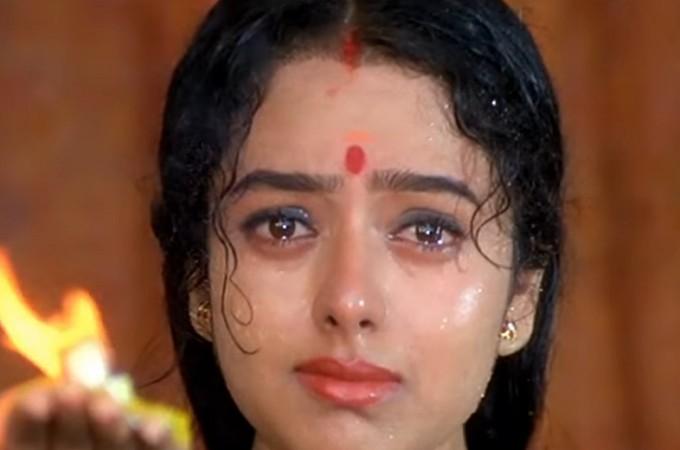 The trend on making biopics seems to be gaining momentum after the success of Mahanati. Several reports suggest that filmmakers are showing interest in bringing the lives of popular stars to silver screens. One such actress, whose life might be recreated on celluloid, is late Soundarya.
Telugu media has reported that producer Raj Kandukuri of Mental Madhilo and Pellichoopulu fame is planning to make a biopic on late Soundarya. It is said that the audience's response to Mahanati has given him confidence to make a movie on her life.
Mahanati is the biopic of legendary South Indian actress Savitri. Keerthy Suresh plays the title role with Samantha, Dulquer Salmaan and Vijaya Devarakonda in supporting roles.
Interestingly, Raj Kandukuri had earlier announced his plans to make a biopic on Telangana Chief Minister KC Chandrasekhar Rao.
However, the process of making biopic is not a cake walk as obtaining permission from the families is not an easy task.
Soundarya was a Karnataka-born actress who started her acting career with Sandalwood flick Anna Thangi. But it was in Tollywood where she attained stardom. Gradually, she became popular inTamil and Malayalam industries.
At one time, Soundarya was commanding highest remuneration. She acted in all the South Indian languages and also in Bollywood before she was killed in an air crash in Bengaluru.
Meanwhile, Telugu filmmakers have shown interest in making biopics on a few other actors that include late Uday Kiran.
On the other hand, it was reported that Keerthy Suresh would be part of a biopic on late Tamil Nadu Chief Minister J Jayalalithaa. But she has denied the news stating, "I'm currently occupied with my other commitment. I haven't signed any new biopic or a new film for that matter."