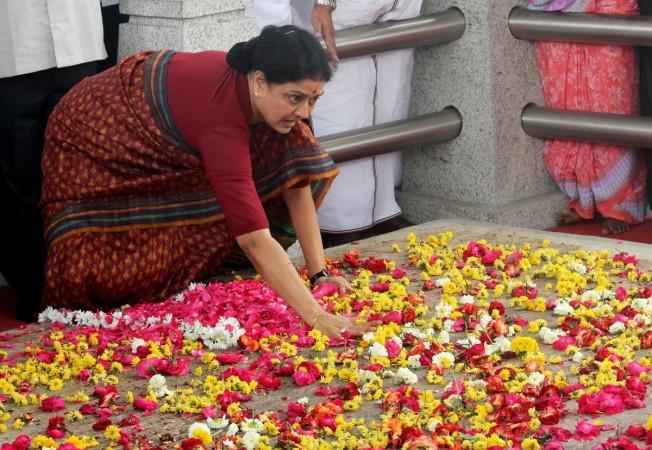 When former Tamil Nadu CM J Jayalalithaa died in December 2016, several AIADMK leaders said that they were not allowed to meet her at the hospital. However, in an affidavit filed before the probe panel, jailed AIADMK leader VK Sasikala has said that several party leaders met Jayalalithaa at the hospital.
The affidavit also listed out the people who met the former CM and said that while C Vidyasagar Rao met her on October 22, O. Panneerselvam, M. Thambi Durai and C. Vijaya Baskar met her between September 22 and 27.
"Akka (elder sister) was being taken from the MDCCU (Multi-Disciplinary Critical Care Unit) on the second floor to the ground floor on a day before September 27 for being scanned," the Hindu quoted Sasikala's affidavit as stating.
"At that time, Jayalalithaa saw Veeraperumal and Perumalsamy, her Personal Security Officers. Akka told them, 'I am fine now, do not worry. Doctor has asked me to stay for a few days. I can go home soon.'"
It says that Rao saw Jayalalithaa through a glass partition, after which she waved at him.
Sasikala also revealed that State Labour Minister Nilofer Kafeel and a few other ministers also saw Jayalalithaa on November 19.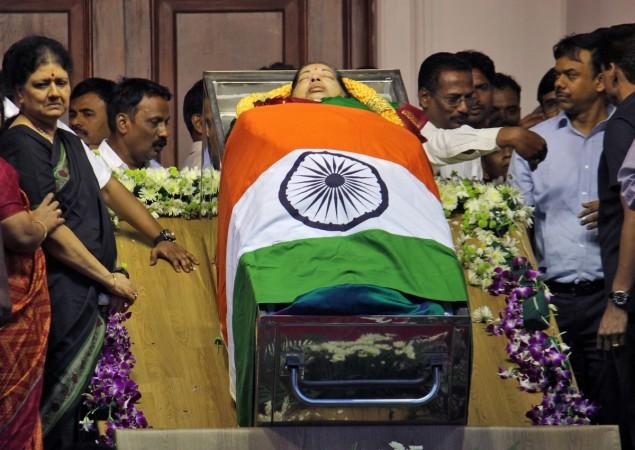 The affidavit also details the series of incidents that took place on the day Jayalalithaa was admitted to the hospital. The then CM is said to have called out for help at 9.30 pm September 22, 2016 after she collapsed in the bathroom of her Poes Garden residence.
Sasikala is said to have suggested that Jayalalithaa visit a doctor at the hospital, but the latter turned down the suggestion. Sasikala then helped Jayalalithaa to her bed, where she "fainted." It was only then that Sasikala called for an ambulance.
The AIADMK leader, who is currently lodged at the Bengaluru Parappana Agrahara prison and serving a 4-year sentence in the Rs 66.6 crore disproportionate assets case, also said that Jayalalithaa had been facing health issues since the beginning of September. The CM is said to have been stressed about her conviction and imprisonment is a disproportionate assets case and her sugar levels also had been fluctuating.
Meanwhile, Sasikala is out on a 15-day conditional parole to attend the last rites of her husband M Natarajan who died on multiple organ failure Tuesday, March 20. During the parole, Sasikala is not allowed to hold any party meetings or attend political events.