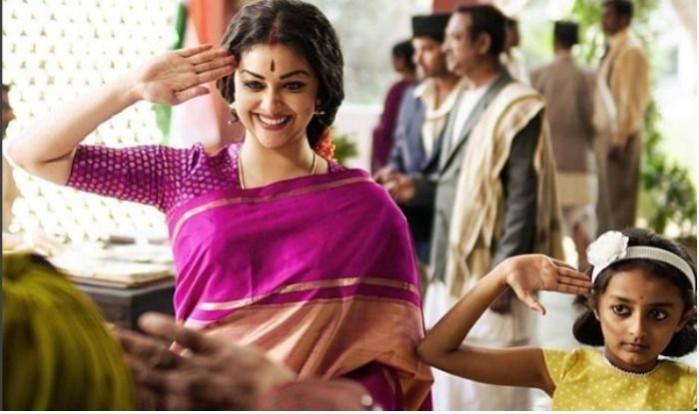 The film critics are bowled over by Keerthy Suresh's brilliant performance, Naga Ashwini's script and direction in Mahanati and they have all rave review and rich ratings for the movie.
Mahanati is a biopic of late southern actress Savitri. Director Naga Ashwini has done a lot of research on the subject and smartly chose some important aspects of her life and weaved them together in a very beautiful way. He made it engaging and entertaining, say the film critics.
As Savitri, Keerthy Suresh has delivered a stupendous performance in Mahanati. Samantha, Dulquer Salmaan and others have also done justice for their roles and their performances are also among the assets of the movie. The film is technically rich and music, picturisation and art direction to show 1950's and 60's are the main attractions, say the critics.
Mahanati has been rated an average of 3.6 out of 5 stars. We bring you some critics' verdict and ratings for the movie. Continue to see them in Mahanati review roundup.
Times of India Ratings: 4
Watching 'Mahanati' is an experience one won't forget soon as it will make you walk away with a heavy heart, mourning for a great artiste whose life was wasted and lost. Tears will be shed, claps will be heard, goose bumps will be felt – all in reverence and in tribute to the Mahanati. But the best part about this film is, it will make you smile, because Savitri deserves to be remembered for more than just the tragedy in her life, she deserves to be remembered for the beautiful soul she was.
Hindustan Times Rating: 3.5
Mahanati is a story that needed to be said and it found a beautiful voice through director Nag Ashwin and actor Keerthy Suresh.
First Post Rating: 3
Mahanati offers a well-researched glimpse into the life of Savitri and it is perhaps the best way to introduce the next generation of moviegoers to an iconic actress. But in the end, despite all the dramatic moments in the lives of Savitri and Ganesan, apart from a host of other characters, the film lacks the drama that a biopic of this scale deserves. It tells you everything you need to know about Savitri, without leaving you with a high.
Deccan Chronicle Rating: 4
The film covers all of Savitri's life — from her childhood to her tragic end. After watching the film, it is clear that Nag has done an enormous amount of research on Savitri. He has done a great job of staying true to her story while keeping the movie entertaining and interesting. It was a masterstroke to have the film narrated from the point of view of a journalist.
123 Telugu Rating: 3.5
Mahanati is a fitting tribute to the legendary actress Savitri. The rise and downfall of Telugu cinema's most famous actress have been shown in a very effective manner. Keerty Suresh leads from the front and pours life into the character of Savitri making things quite interesting. As the film is of the biopic genre, there is a lot of drama and things get narrated in a slow pace and this might not go well with certain section of the audience who do not know much about Savitri. If you ignore this aspect, Mahanati moves you emotionally in many areas and is a film which should not be missed as biopics like these are rarely made in Telugu cinema.