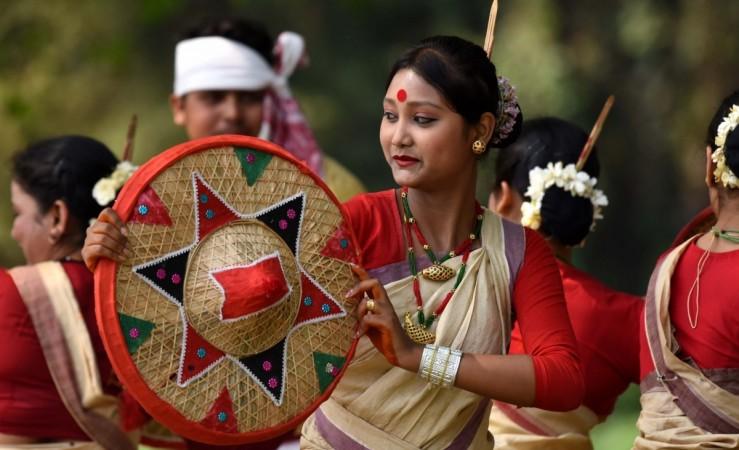 The Assamese community across the country is all set to celebrate the festival of Magh Bihu, also called Bhogali Bihu, on January 15, 2018.
This is one of the biggest festivals of the community and is celebrated with a lot of zeal. The main highlight of Magh Bihu is the food, which includes various kinds of traditional delicacies like "pitha", "naru" etc.
Also read: Some delicious Assamese delicacies that can be easily made at home [Video]
Mostly celebrated in Assam, and other parts of Northeast, Magh Bihu is associated with agriculture and signifies the time of harvest. Apart from food items and harvest, this festival is also marked by some foot-tapping Bihu songs.
This festival is always accompanied by some popular Bihu songs that add to the celebrations. While there are a host of evergreen Assamese songs that are always apt for the occasion, the internet has some new Bihu songs as well that one can download for free or play online.
Popular Assamese singers like Bhupen Hazarika, Zubeen Garg, Papon (Angaraag Mahanta) among others have many such beautiful Bihu songs to their credit. One can make a playlist of all the top Bihu songs, and enjoy the festival to the fullest.
Here is a compilation of best 10 Bihu songs (old and new) on YouTube that you can download or play online to make the festival even more enjoyable.
1) Maisang Dhunia: This is one of Zubeen Garg's latest Bihu song and it is as good as any of his previous tracks.
2) Sidha Sidhi: This is another new Bihu number sung by Gauri Shankar, and has become quite a sensation.
3) Pahar Bogai Bogai: Sung by Krishnamoni Chutia and Bornali Kalita, this is also a new song but has all the flavours of any classic Bihu music.
4) Namore Kothiya: This is an all-time hit Bihu song by none other than Bhupen Hazarika. You cannot skip this one.
5) Kinu Sawonire Saala Muloi: This is one of the most loved Bihu songs by Zubeen. You just cannot resist flaunting those Bihu steps.
6) Borpotharote: Sung by Rupa Kashyap, this is another beautiful track that goes perfectly with the mood.
7) Dhonseng: This song is in the voice of Papon, and is filled with some quirky lyrics and music.
8) Sagarote: This is yet another popular Bihu song by Zubeen, which deserves to be in your playlist.
9) Moi Nojona Ke: This is an old but soothing track.
10) Kumolkoi Bahore: Last but not the least. This song by Zubeen is filled with love and beauty.