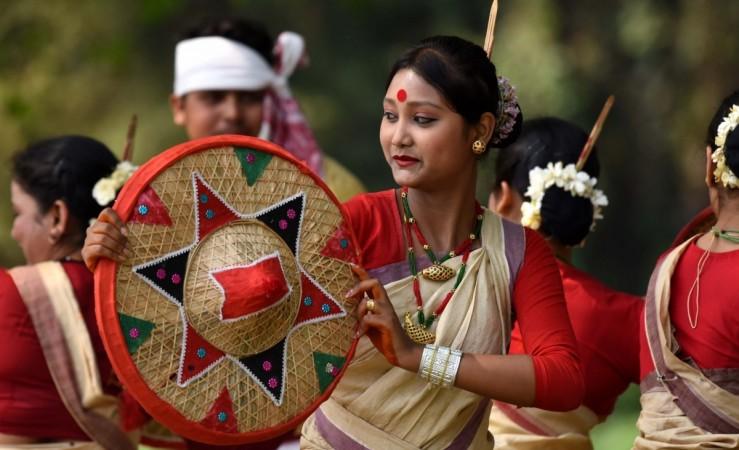 People of Assam are gearing up for the harvest festival Magh Bihu or Bhogali Bihu on January 14-15, 2018. And just like any festival in India, it is never complete without delicious dishes, Bihu too is no different.
Assam: Recognised as Indian citizens, NRC's first draft seals fate of 1.9 crore residents; verification of other in process
It is during the Magh Bihu that local people sing, dance and indulge in mouth-watering festive delicacies. Food items like coconut laddoo, til pitha, ghila pitha, fish pitika and bengena khar are prepared during this time.
Here are a few of the food items that you can prepare without much effort:
Ankushita Boro: The girl who can be India's next Mary Kom
Narikol Laru (Coconut Laddoo):
Coconut laddoo is quite popular during the festive season and is prepared with raw grated coconut, which is then given a round shape. Sugar or jaggery needs to be added to the mixture before giving it the shape. You can enhance the taste by adding dry fruits and nuts. It is the perfect choice for a light dessert.
Til/coconut Pitha:
Pithas are synonymous with Bihu and Assamese people can't imagine celebrating Bihu festival without the pithas. It is a cylindrical dessert, made of glutinous rice and stuffed with til (sesame) or coconut.
Tilor Laru (Til Laddoo):
Til Laddoo is made of sesame (black or white) seeds mixed with jaggery, which is then made into small balls. It is a ritual for local people to have this laddoo during the festive season. The flavour of jaggery and sesame is quite appealing.
Ghila Pitha:
Made of rice flour and jaggery, the two ingredients are mixed together to make a smooth dough, which is then made into small pieces and deep fried.
Tekeli Pitha (steamed rice cakes):
Also called steamed rice cakes, tekeli pitha is made on pot and can be either savoury or sweet. While the sweet tekeli pitha is stuffed with grated coconut or black sesame seeds and jaggery, the savoury usually has egg as filling.