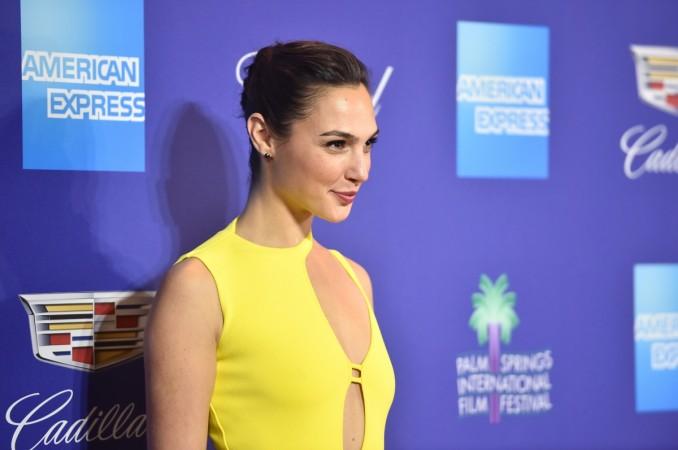 Gal Gadot had a fashionable 2017 and she continued her style in 2018 with her recent outfit for a film festival. The Wonder Woman actress stepped out donning a gorgeous yellow plunging gown at the 29th Annual Palm Springs International Film Festival Awards gala on Tuesday to make heads turn.
The Israeli actress flaunted her physique for the cameras as she attended the gala with the Wonder Woman director Patty Jenkins.
Also Read: Highest grossing actors 2017: Vin Diesel 'caged' #1; Wonder Woman Gal Gadot beats Thor, The Last Jedi cast at #3
Turning up the glam quotient at the event, the Wonder Woman star chose a uniquely designed cut-out gown. Unlike anything she's ever worn before, the couture showcased her darling décolletage. The outfit also featured a side slit up until her thigh letting her put out a leggy display. The fitting outfit showed her toned body and curves while Gadot flashed her heart-warming smile.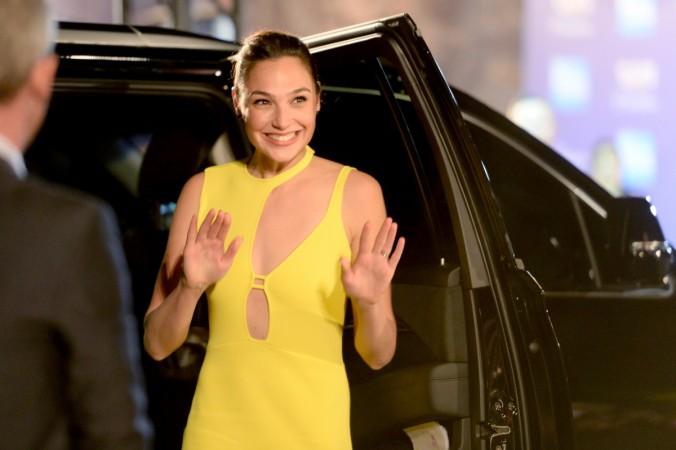 Letting her unusual outfit shine, Gadot chose to tie her hair up into a bun. She went almost make-up free for the look as she sported light smokey eyes and red lipstick over the outfit.
She completed the look by walking on a pair of nude stilettos and minimal trinkets placed on her hand. The mother of two was honoured with Rising Star Award for her role in Wonder Woman.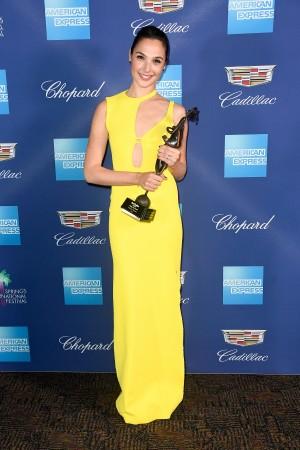 Speaking about the movie and Gadot, festival chairman Harold Matzner said, "Gal Gadot has acknowledged this as a historic moment." He also praised Gadot and "Wonder Woman" writer and director Patty Jenkins while discussing the movie. He said it is a moment of evolution for women in the industry, Redlands Daily Facts reports.
"Gal and Patty have a sequel coming that will certainly support that evolution," he said.
Others to be honoured at the event include:
Mary J. Blige: Breakthrough Performance Award
Jessica Chastain: Chairman's Award
Timothée Chalamet: Rising Star Award, Actor
Willem Dafoe: Icon Award
Holly Hunter: Career Achievement Award
Allison Janney: Spotlight Award, Actress
Gary Oldman: Desert Palm Achievement Award, Actor
Sam Rockwell: Spotlight Award, Actor
Saoirse Ronan: Desert Palm Achievement Award, Actress
"The Shape of Water" – Sally Hawkins, Richard Jenkins, Octavia Spencer, Doug
Jones, Guillermo Del Toro, Alexandre Desplat, J. Miles Dale: Vanguard Award