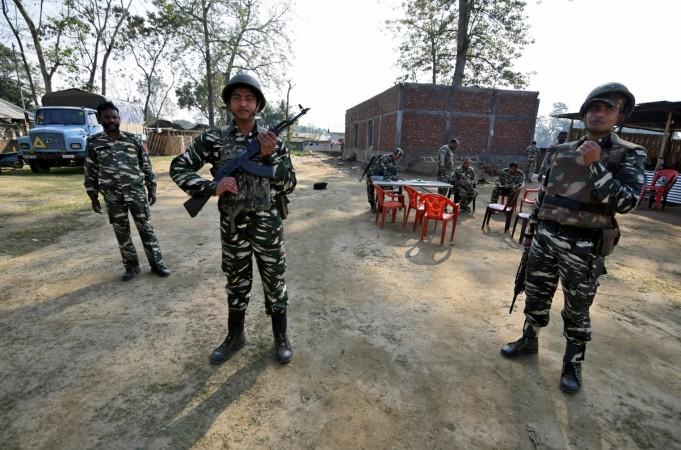 Welcoming the new year, the National Registrar of Citizens (NRC) published its first draft with the names of 1.9 crore people in Assam, recognizing them as legal citizens of India. About 3.29 crore residents of the state had applied for citizenship out of which 1.39 crore names are reportedly still being verified.
The draft was released on January 1, 2018, midnight by Registrar General of India Sailesh during a press conference and he said that the second draft will be made public soon.
"This is a part draft. It contains 1.9 crore persons, who have been verified till now. The rest of the names are under various stages of verification. As soon as the verification is done, we will come out with another draft," the Press Trust of India quoted him as saying.
Assuring residents of Assam that there is no reason to panic, NRC State Coordinator Prateek Hajela said that the next drafts will be out soon. "It is a tedious process to verify the names. So there is a possibility that some names within a single family may not be there in the first draft," said Hajela."There is no need to panic as rest of the documents are under verification."
When asked for a timeframe and when people can expect their names to be included in the draft, Sailesh explained that everything will be done as per the orders of the Supreme Court, but assured that the process will be completed in 2018.
It was also announced that residents will be able to check their names in the list at the NRC sewa kendras across Assam 8 am on January 1 onwards, and the same can also be checked online or through SMS. "The process of accepting complaints will start once the final draft is published as rest of the names are likely to appear in that," Hajela added.
Assam has been reeling under the issue of illegal migrants for a long time and the draft has been published in a bid to identify the illegal migrants in the state. The draft has the names of Indians in Assam, whose citizenship has been verified through their relation to their ancestors.
All the verification process has been carried out under the supervision of the Supreme Court and is as per the Assam Accord of 1985, under which people who entered the country until the midnight of March 24, 1971, will be considered as Indian citizens.
The much-awaited NRC report is not only expected to clear out the issue of migrants in Assam, but is also likely to bring better days, especially for the Bengali-speaking Muslims in the state, who are often called Bangadeshis and considered foreigners or outsiders. Speaking of this change, Abul Kalam Azad, a researcher with Tata Institute of Social Studies, earlier told the Times of India: "It is going to change how the rest of Assam looks at us."
The residents are also pleased with the apex's court decision to make panchayat certificates valid for women when it comes to proving their ancestry. "Our girls do not go to schools, aren't born in hospitals, and are married off early. So they have neither a school nor birth certificate to show their legacy linkage," Azad added.
However, this is not the case with everyone as there are several residents who have not been able to prove their ancestry and hence may end up being considered illegal migrants. And the number of those who have not been able to provide documents has been pegged at 47 lakh.
Discussing the ordeal and how the new year may prove to be a nightmare, rickshaw puller Samsul Haque explained that he has no proof to show his ancestry. "The NRC officials have been visiting my home for re-verification. I have not been able to provide any document to show my relationship with my father."
But people like Haque still have a glimmer of hope as officials have said that genuine cases regarding these missing documents will be heard. "There are cases where persons have not been able to establish their linkages with their parents or ancestors. There are bona fide reasons and we will be hearing each case individually. Mala fide cases won't get into the list," Hajela told TOI.