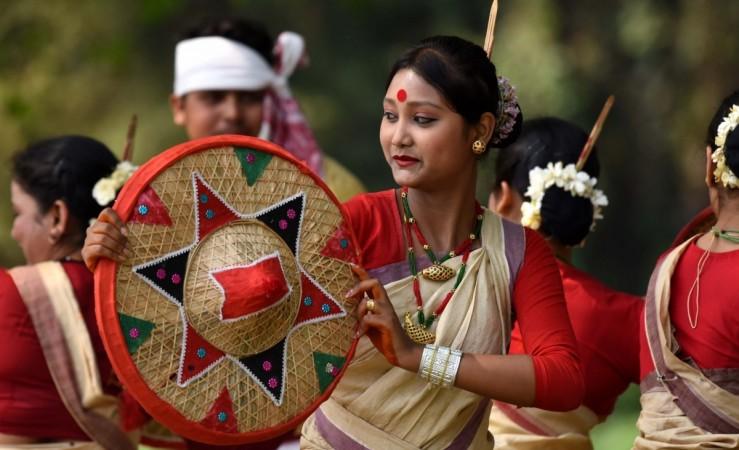 The Assamese community in India is all set to celebrate Bihu, specifically called Rongali Bihu or Bohag Bihu, on April 14, 2017. It is a big festival for the Assamese people, and its celebration calls for some popular Bihu songs of all time.
Rongali Bihu marks the beginning of Assamese New Year, and is mostly celebrated in Assam, and parts of North East India. Being celebrated in the mid April every year, this festival is associated with agriculture and signifies the time of harvest.
Rongali Bihu necessarily includes feasts, songs and dances. This is the most important festival of the Assamese community, and everybody gets into a celebratory mood. This occasion witnesses people dancing around on some popular Bihu songs, both old and new. It is called Bihu dance, and it is an integral part of their culture.
Along with traditional food items like pitha, Bihu is known for songs and dance that specifically belong to the community. Bihu songs and Bihu dance go hand in hand. Although there are a host of old Bihu songs by Bhupen Hazarika and others, new ones by Zubeen Garg and Papon (Angaraag Mahanta) are much popular among the youth.
YouTube has a number of all the best Bihu songs that one can download or watch for free. Here is a compilation of top 10 Bihu songs, old and new, that will add to the celebrations of Rongali Bihu 2017:
1) Namore Kothia
2) Joa Beli Bohagat
3) Jun Bai
4) Sagarote
5) Sotore Saporit
6) Kinu Sawonire Saala Muloi
7) Boliya
8) Dhonseng
9) Nila Nila Akashe Janmoni
10) Kumolkoi Bahore