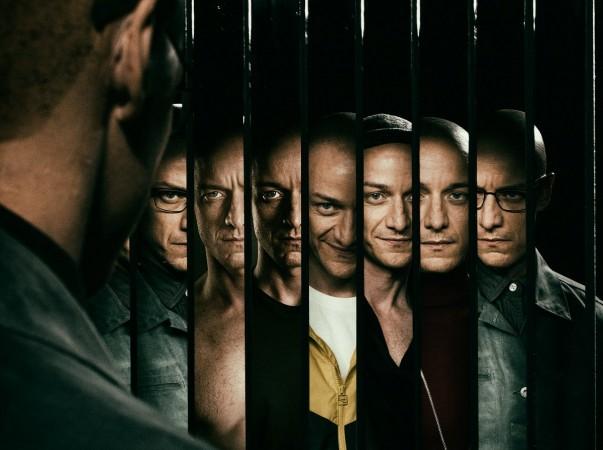 Glass is the sequel to director M. Night Shyamalan's movies Unbreakable and Split.
Shyamalan dubbed the movie as the "first really grounded superhero movie."
After a long wait, director M. Night Shyamalan finally took to the CinemaCon stage to drop the first official image and plot details of his upcoming movie Glass along with the first official footage of the movie.
Actors James McAvoy, Samuel L. Jackson, Bruce Willis and Sarah Paulson joined Shyamalan on the stage to show off the first footage, which already scored rave reviews from the critics.
The first official image features McAvoy as the Beast, Willis as David Dunn, and Jackson in the titular character, Elijah Price aka Mr. Glass.
"In Spilt, I created the origin story for an anarchist that could be good or could be bad. The worlds of Unbreakable and Split finally collide in Glass," Shyamalan said.
"Finally, the thriller genre and the comic book genre have come together," said Shyamalan while dubbing Glass as the "first really grounded superhero movie."
Paulson asked, "What if these real life superheroes and supervillains are somehow locked up together? What could go wrong?"
Speaking of his titular character in the movie, Jackson said, "It's about time I got the title role in my own motherfu**ing movie."
Among other cast, actress Ana Taylor-Joy is going to reprise her role of Casey Cooke from Split in Shyamalan's upcoming thriller. Glass, a sequel to director's two previous movies, Unbreakable and Split, is set to release in theatres January 18, 2019.
The official synopsis of the movie reads — "Following the conclusion of Split, Glass finds Dunn pursuing Crumb's superhuman figure of The Beast in a series of escalating encounters, while the shadowy presence of Price emerges as an orchestrator who holds secrets critical to both men."
The first exclusive footage or trailer of Glass has received rave reviews on various social media sites from the critics across the world.
Let's take a look at some of the Twitter reactions here.
I JUST SAW THR FIRST TRAILER AND FOOTAGE FROM GLASS AND I AM FREAKING OUT. It looks AMAZING. I will have a full detailed write up as soon as we end this panel but, wow, I am so excited.

— Germain Lussier (@GermainLussier) April 25, 2018
Saw glimpses of The Beast let loose, running like an animal, McAvoy reuniting with Anya Taylor-Joy's character... footage ended with a voice "what do we call you?" Shot of Sam Jackson: "First name Mister. Last name Glass." Then title. I'm so, so, so in for this.

— Eric Vespe (@EricVespe) April 25, 2018
Some cool footage of them breaking out and reclaiming their place in this world. Ends with Sam Jackson telling someone to call his "Glass". #CinemaCon

— Peter Sciretta (@slashfilm) April 25, 2018