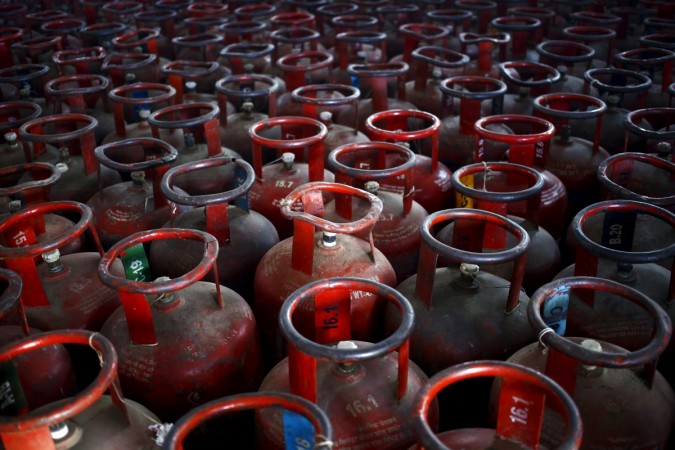 The prices of subsidized and non-subsidised LPG cylinders have been revised in metros - New Delhi, Kolkata, Mumbai, and Chennai.
According to state-owned Indian Oil Corporation's (IOCL), subsidized LPG cylinder of 14.2 kilograms will now cost Rs 493.09 in Delhi, Rs 496.07 in Kolkata, Rs 490.8 in Mumbai and Rs 481.21 in Chennai.
In February, it was Rs 495.63 in Delhi, Rs 498.60 in Kolkata, Rs 493.37 in Mumbai and Rs 483.77 in Chennai. Which means the customer will now pay Rs 2.54 less in Delhi, Rs 2.53 in Kolkata, Rs 2.57 in Mumbai and Rs 2.56 less in Chennai.
With effect from March 1, the non-subsidized cylinder costs Rs 689 in Delhi, Rs 711.5 in Kolkata, Rs 661 in Mumbai and Rs 699.5 in Chennai.
In February, it was Rs 736, Rs 757, Rs 708, Rs 746 in Delhi, Kolkata, Mumbai, and Chennai, respectively, which means the prices have been lowered by Rs 47, Rs 45.5, Rs 47 and Rs 46.5 per cylinder in these metros.
According to the government's rules, every household qualifies for 12 subsidized LPG cylinders a year. Purchases beyond that have to be made at market price.
Meanwhile, there are no noticeable changes in the fuel price. On Friday (March 2) one-liter petrol is priced at Rs 71.75 in Delhi, Rs 74.50 in Kolkata, Rs 79.63 in Mumbai and Rs. 74.40 in Chennai, according to the IOCL website.