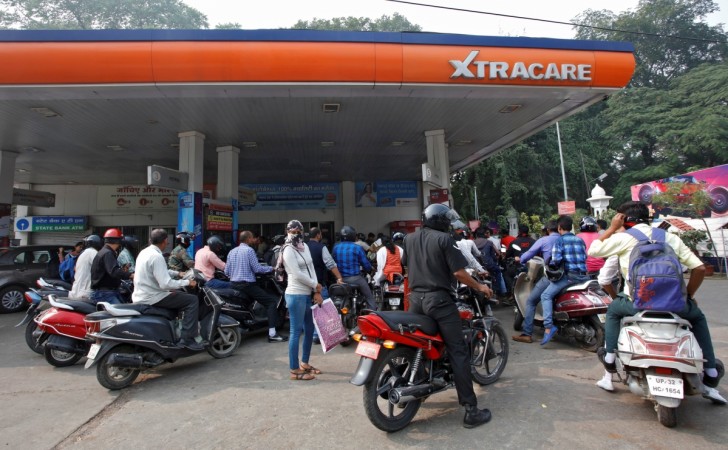 Finance Minister Arun Jaitley, in the last budget of the NDA government in this term, reduced basic excise duty on petrol and diesel by Rs 2 per litre. The move was expected to lessen the impact of rising petrol and diesel prices on a vast consumer base. The excise duty was slashed for both branded and unbranded petrol and diesel.
However, the reductions in excise duty of the fuels were offset by a new Rs-8-per-litre levy of Road and Infrastructure Cess on both petrol and diesel.
"Rs 2 excise on petrol and diesel is being reduced and this is being converted into cess. That is the only change we have made. Practically, there is no impact on the final price of petrol and diesel. To the consumers, there is no change," Hasmukh Adhia, finance secretary, told ANI in the post-budget meeting.
Excise duty on unbranded petrol was reduced to Rs 4.48 per litre from Rs 6.48 per litre earlier. For unbranded diesel, excise duty was reduced to Rs 6.33 per litre from Rs 8.33 per litre.
Excise duty for branded petrol was slashed to Rs 5.66 per litre from Rs 7.66 per litre, while for branded diesel the duty was cut to Rs 8.69 per litre from Rs 10.06 per litre.
Petrol was priced at Rs 73.10 per litre and diesel is priced at 64.11 per litre in the national capital on Friday.
Due to skyrocketing of fuel prices, there was a demand for reducing excise duty on fuels in the country. Petrol and diesel prices were constantly rising across Indian cities due to rise in crude oil prices and production curbs. In the month of January, petrol prices crossed the Rs 80 per litre mark in Mumbai.
The government raised excise duty on fuel many times between November 2014 and January 2016. In October last year, the government lowered excise duty on both petrol and diesel by Rs 2 per litre.
The government is also planning to bring petrol and diesel under the control of Goods and Service Tax (GST). The GST Council may consider the proposal at the next meeting.