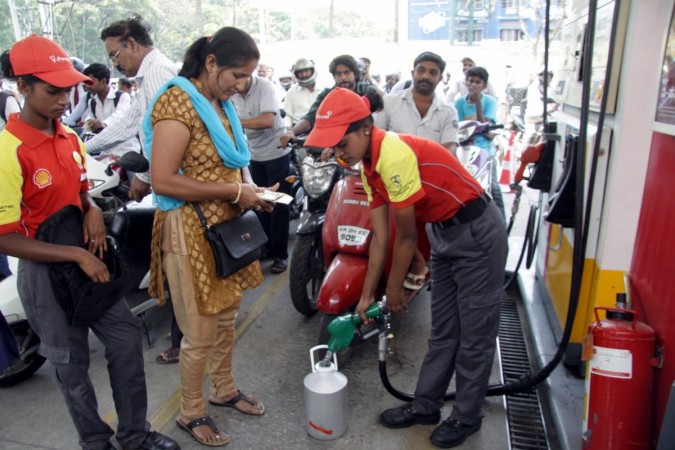 New Year surge in fuel prices continues in the country as the international crude oil prices rallied higher. Petrol price in Mumbai on Monday hit a high of Rs 80.10 per litre. While diesel price in Mumbai stood at Rs 67.10.
It is the first time petrol price touching Rs 80 since August 2014 in Mumbai.The fuel prices rose as international crude prices witnessed an upswing due to global geopolitical risks and higher demand, together with a cut in production by oil-producing countries.
Prices have been on the rise for the last three weeks for petrol. Diesel prices also have been increasing on a daily basis over the past two weeks.
Also Read: Diesel prices at record Rs 61.74/litre, petrol crosses Rs 71/litre; clamour for excise duty cut gains momentum
In Delhi, the petrol price on Monday touched Rs 72.23 per litre and diesel cost Rs 63.01 per litre.
The hike in petrol and diesel prices has renewed the demands for a cut in excise duty on fuel. The government has lowered excise duty on petrol and diesel in October 2017 by Rs 2 per litre.
The government is also weighing the option of bringing petrol and diesel under the Goods and Services Tax (GST) regime. The GST panel may consider a proposal regarding this at its next meeting.
Also read: GST rate cuts: What is cheaper, what is dearer
Union Minister for Petroleum and Natural Gas Dharmendra Pradhan on Sunday said that the government is trying to bring petrol and diesel under the purview of the Goods and Services Tax (GST), reports PTI.
In July 2017, the government ended the price fixing regime and rolled out the mechanism of pricing the fuel in India at par with global crude oil price and foreign exchange rates. Now the prices of diesel and petrol are revised on a daily basis.