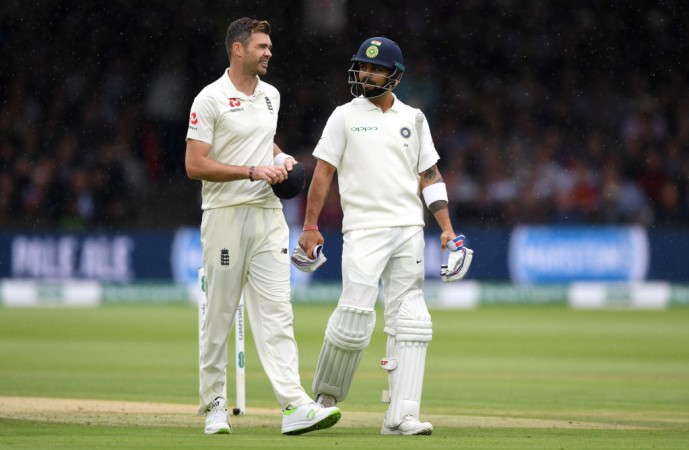 It could not have been scripted any better. Chris Woakes, who has been battered with injuries in the recent past, made a comeback into the England team, picked up wickets, got rid of Virat Kohli, and then walked out to peel off a century. In association with Jonny Bairstow, he has done almost enough to bat India out of the game.
"It's a sweet day. It has been a frustrating summer so far, missing quite a bit of cricket," said Woakes, who was playing a Test match after the Pakistan Test in June, said after the day's play.
'I could never really have dreamt of scoring a hundred'
"I could never really have dreamt of scoring a hundred in my comeback Test. With five or six weeks out injured, you're watching the boys all summer and you want to be out there. Whenever there's a Test match on at Edgbaston, you want to be a part of it.," he further added.
Woakes got into the team only because Ben Stokes was forced to miss out owing to a trial in the affray charges and grasped at the opportunity with both hands.
"Coming in in place of Ben Stokes, it's quite big shoes to fill. But you try not to think about that – I don't try to play like him, I play like myself, try to do my job for the team." Woakes said.
Lord's has always been kind to Chris Woakes, as he has always picked up wickets, and has also managed to play many innings of substance.
"I don't know if it's the surface, conditions or I've just hit form at the right time. When it gets overcast here, the ball does move around – and that slope just does add a little (extra) dimension to the game," he confessed.
Speaking about the conditions, Woakes said that it eased up fairly as the day progressed and this is when they felt they had got the job done.
"There wasn't a huge amount of turn there, so when the spinners were on we felt we'd done our job," he said. "The ball got a little bit softer, it made it a bit easier," he confessed.
Woakes also added that there is a forecast of showers on day 4 and 5, which could make conditions conducive to the bowlers and this is where they would try to pick up Indian wickets and get the job done.
"How much you can trust the forecast, I don't know. If there is a little bit of rain around tomorrow, that might play into our hands. Bit overcast, bit of moisture around, we hope it might move around like it did (on day 2)," the all-rounder added.