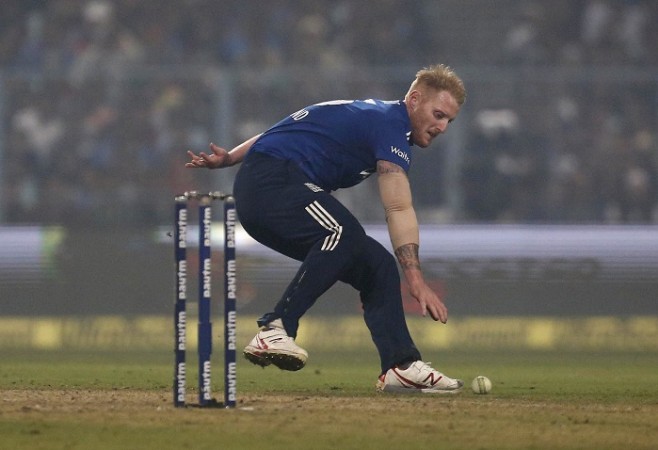 England all-rounder Ben Stokes' trial has begun and the jurors have been told by the prosecutors that the Durham-man lost control and acted in a manner which was well beyond only self-control.
The aforementioned incident took place in the Clifton area of Bristol in the early hours of Monday, September 27, 2017, after the three defendants had left a nightclub. Stokes along with his teammates Joe Root, Alex Hales and Jonny Bairstow after celebrating their ODI victory over the West Indies earlier in the day.
Stokes is now being tried in the Bristol Crown Court for affray alongside Ryan Ali and Ryan Hale, and the jurors heard that he "lost control and started to attack with revenge, retaliation or punishment in mind" after he, or his company was believed to be attacked with a bottle by Ali and also by a piece of metal pulled by Ryan Hale.
As a result of this confrontation, Ali received injuries which included a fractured eye socket. However, this was not the only thing that happened, the entire episode started when Stokes, Hales tried to re-enter the Mbargo nightclub after they were denied permission to do so earlier in the evening. Doorman Andrew Cunningham had nothing to do with their attempts and Stokes even offered up to £300 in an effort to persuade him, but it was declined.
Stokes lost control
Stokes then lost control and mocked the doorman and mimicked and mocked a young gay couple, Kai Barry and William O'Connor, who were then leaving the club. Also, he is alleged to have flicked a cigarette butt at the head of one of the young men.
"He was clearly frustrated and annoyed," Nicholas Corsellis, acting for the prosecution, said. "He took to acting in a provocative and offensive way towards Mr Cunningham, Barry and O'Connor."
According to the video footage, all the defendents got to their feet, Stokes then proceeded to strike Hale with immense force and rendered him unconscious.
"We know Mr Ali had a bottle and was using it," Corsellis continued. "Stokes may have been - may have been - acting in defence of himself or another in taking hold or striking of Mr Ali at this stage. You may use violence in public if you think it is necessary to defend yourself or others."
"But there is a big difference in using violence to defend someone and then deciding to retaliate or taking out a secondary attack on someone who had the temerity to attack you. That is exactly what you see in this clip. This is retribution and retaliation; not self-defence."
Stokes from Durham, Ali from Bristol and Hale from Westbury-on-Trym, Bristol remained on bail even as the trial continues.