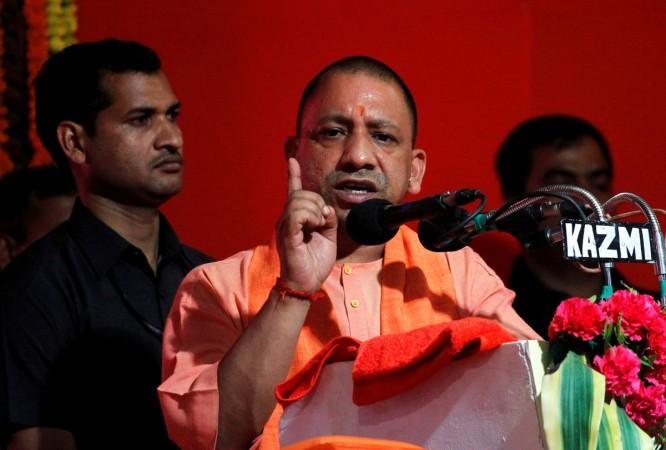 The Bharatiya Janata Party has found itself in hot water after liquor bottles were found in food packages distributed at a temple in Uttar Pradesh on Sunday.
The incident took place at the Shravana Devi temple in Hardoi when 200 ml liquor bottles were packed with puri, sabzi and a sweet.
BJP MP Anshul Verma immediately wrote to UP Chief Minister Yogi Adityanath seeking action against Naresh Agarwal and his son Nitin.
Videos taken during the event showed children holding the neatly packed bottles of alcohol, as well as men who came across it after collecting food from the distributor.
Hardoi: Liquor bottles, kept in food packets, were distributed in an event organised by BJP's Naresh Agarwal's son Nitin at a temple y'day where the former was also present. BJP MP Anshul Verma says "I'll inform the top leadership. To rectify its mistake,BJP will have to rethink" pic.twitter.com/Sohkk4oJlF

— ANI UP (@ANINewsUP) January 7, 2019
Naresh Agarwal had recently joined the party after leaving Samajwadi Party.
Anshul Verma, who filed a complaint against Agarwal, was quoted as saying by NDTV, "Naresh Agarwal, who has recently joined the BJP had organised a Pasi sammelan (gathering) at one of our religious places. I will call it an unfortunate incident because it (liquor bottles) was given to small children whom we had given pens and copies earlier. I will inform the top leadership and write to the excise department about how such large-scale distribution of liquor went unnoticed."
Anshul Verma, BJP MP Hardoi writes to CM Yogi Adityanath states 'Liquor was distributed in lunch packets among locals & minors during a conference organised for Pasi community at Shravan Devi temple by BJP leader Naresh Agarwal on Jan 6. Seeks action against the people involved.' pic.twitter.com/4UD3ih221C

— ANI UP (@ANINewsUP) January 8, 2019
During the event, Naresh Agarwal could be heard asking the village pradhans to collect food for the villages.
"All the pradhans must go to the place where food is being served... they must take the packets and distribute it among the villagers," Agarwal was heard saying, reports NDTV.
When questioned about the incident and the complaint filed by Verma, Agarwal asked, "Who is Anshul Verma?" according to Hindustan Times.