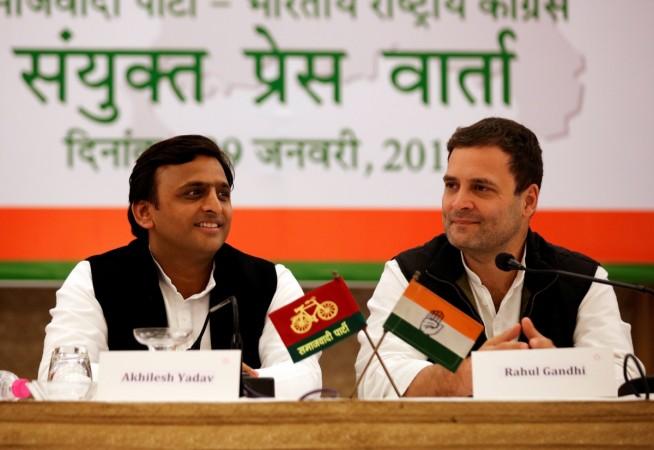 Miffed with Congress for not making its legislator a cabinet minister in Madhya Pradesh, Samajwadi Party president Akhilesh Yadav has tied up with Mayawati-led Bahujan Samaj Party for a Mahagathbandhan (Grand Alliance) in Uttar Pradesh keeping Rahul Gandhi's party at bay.
The PTI quoted its sources as saying that a 37-37 seat-sharing deal is already in place for both SP and BSP, leaving little room for other parties in UP which has 80 Lok Sabha seats - most from any state in India.
Akhilesh and Mayawati had met in Delhi on Friday to discuss the pre-poll alliance ahead of the 2019 Lok Sabha elections and dropped hints that they are ready to include smaller parties in their alliance.
Both these leaders have also been vocal about their disappointment with Congress, especially after the only SP legislator was not made a cabinet minister in Madhya Pradesh.
Mayawati, on the other hand, has urged the state government in MP to withdraw the cases against "innocent people" during the All India Scheduled Caste Strike in April.
Although she had earlier denied any alliance with Congress, however in order to keep BJP out of power in MP, she had tied up with Congress to pass the majority mark in the state Assembly.
She has reportedly said that Congress has started to behave like BJP and is turning back on its alliance partners.
Both the parties will hold further talks on seat sharing arrangements in UP. There are also rumours that both Rae Bareilly and Amethi seats would not be contested by SP and BSP in consideration that they are Gandhi bastions.