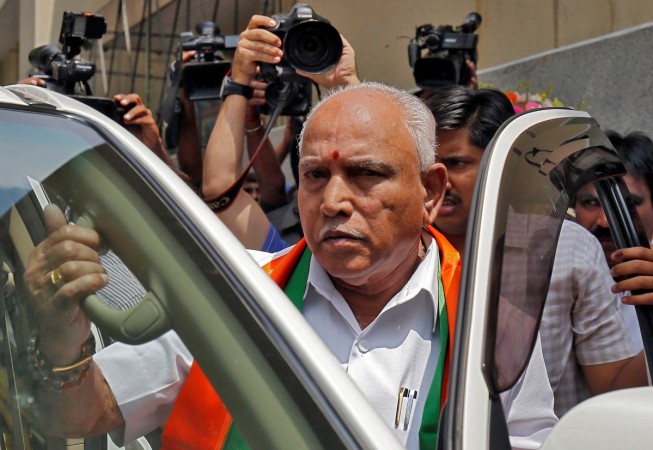 A Bharatiya Janata Party legislator in Karnataka attempted suicide in front of Hosadurga police station after an argument with local police over his alleged involvement in illegal sand mining.
He is currently recovering in a hospital and is out of danger.
Goolihatti Shekhar doused himself with petrol at 9.30 pm on Sunday after his four tractors were seized by the police who claimed that they were illegally used to transport sand.
The Hosadurga police, in a press release, said that Shekhar tried forcing the police to release the tractors and when they did not entertain his requests, he attempted self-immolation. According to The Times of India, the doctors said that some petrol got into Shekhar's eyes and mouth and that he suffered from minor burns. He is recovering now.
Karnataka BJP chief BS Yeddyurappa met Shekhar at the hospital on Monday. According to reports, Shekhar told BSY that illegal sand mining is going on in Hosadurga under the police's noses but they turn a blind eye to it. Shekhar had also said that the police are only targeting BJP workers and supporters.
Yeddyurappa promised Shekhar that he would talk to the Chitradurga police. He also called out the state government for not acting on illegal sand mining.
Shekhar's supporters also took to the streets of Hosadurga on Monday and later submitted a petition to the assistant commissioner of police asking for river sand to be provided to commoners for construction purposes.