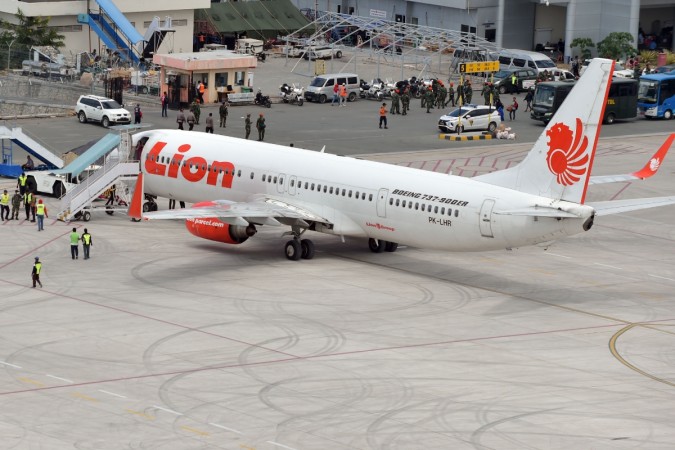 Just a week after a Lion Air passenger plane crashed into the Java Sea killing all the 189 people on board, another jet of the budget carrier has been involved in an accident. A Lion Air jet is said to have hit a lamp post just as it was readying for takeoff at the Bengkulu-Fatmawati Soekarno Airport in Indonesia.
The plane was said to be leaving the terminal and taxiing around 6.30 pm on Wednesday, November 7, readying for takeoff to Jakarta, when it hit the lamp post, reported the Australian. On impact, the left wing of the plane sustained a tear.
There were 145 passengers on the flight and they had to then face a delay of several hours. No injuries were reported and the passengers were then transferred to another plane and flown to Jakarta. Due to this incident, several other carriers also saw a delay in operations.
Officials have now said that the incident will be thoroughly investigated. "An investigation will be carried out by Aircraft Inspection and Airworthiness Inspector, Airport Inspector and Aviation Navigation Inspector to see the cause of the incident and the appropriate follow-up steps," the site quoted Acting Director General of Air Transportation M Pramintohadi Sukarno as saying.
The aircraft has been grounded and Lion Air has said that the carrier too will investigate the issue. Spokesman Danang Mandala Prihantaro said that the plane was receiving directions from the aircraft movement controller on the tarmac, who too is being questioned.
"Our pilot was simply following the guidance and instructions provided by the AMC officer," he told The Australian."All movement from the parking stand to the runway is the responsibility of the AMC. We have even received an apology from the airport and the AMC officer."
Lion Air is already under the scanner since its jet plunged into the Java Sea on October 29, just 13 minutes after takeoff. The plane reportedly had a a faulty air speed indicator in the last four flights, the last one turning fatal.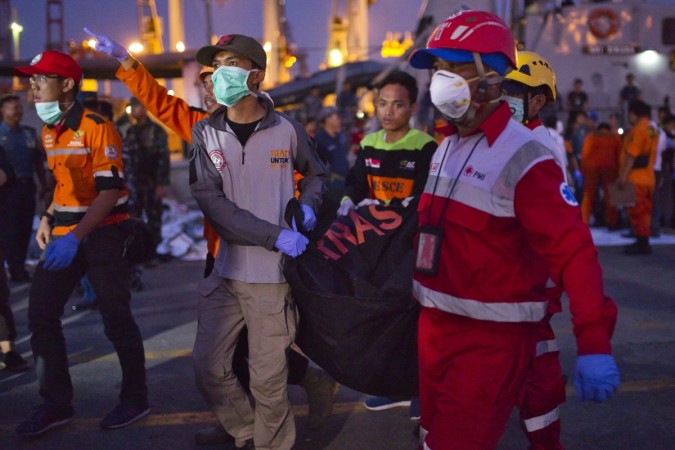 The discovery was made after divers brought out the black box from the sea and the flight data recorder was analysed by the investigators. In a press conference held on Monday, November 5, Soerjanto Tjahjono, head of the country's National Transportation Safety Committee, said that a detailed investigation was now being conducted into the air speed indicator of the flight.
"There were four flights in all that suffered a problem with the airspeed indicator," news.com.au quoted Tjahjono as saying at the presser. "When there was a problem, the pilot would write it down and the mechanic would do (a repair) ... Then the plane would be declared airworthy."
Tjahjono also revealed that theLion Air plane was intact when it plunged into the sea 13 minutes after take off. He said that the divers had found small parts and engine blades of the aircraft, after which determined that the plane has not exploded mid-air.