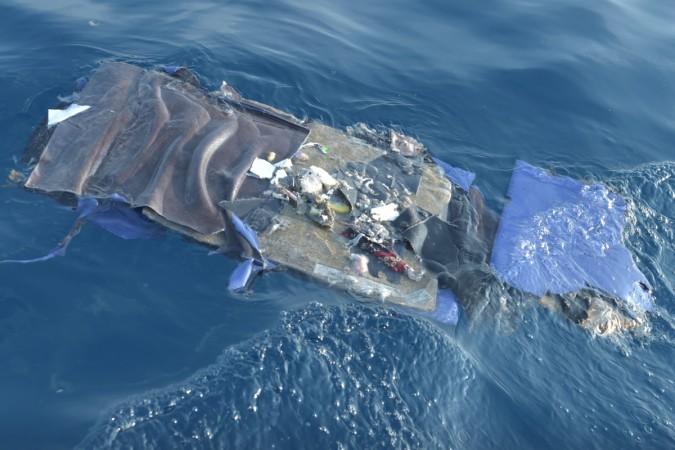 The Lion Air Boeing 737 MAX passenger plane which crashed in Indonesia killing 189 people onboard on Monday, faced a technical issue in a previous flight but the pilot decided to continue after things returned to normal.
The pilot of that flight after taking off from Denpasar, Bali island, on Sunday made a distress call, but after the plane started behaving normally, he decided to continue to Jakarta, the destination of the flight, landing there at 10.55 pm local time.
Two passengers on the flight said there were issues with the air-conditioning system on the plane and the cabin lighting before the flight left for Jakarta three hours behind schedule.
Another passenger said the flight was turbulent and the seatbelt signs remain on throughout the flight.
"After taking off, the plane climbed but suddenly dived before rising again and dropping again, this time violently with the whole plane shaking," the passenger said.
The same plane took off at 6.20 am on Monday from Jakarta bound for Bangka island but 13 minutes into the flight, the plane plunged into the sea killing everyone onboard. Before the crash, the pilot requested to return to Jakarta airport after facing an unspecified issue.
Lion Air CEO Edward Siriat said the plane had a technical issue which was resolved according to the procedure. After the crash, the Indonesian government suspended the airline's technical director and three other officials.
In a statement, the transport ministry said the suspended personnel had given all clear for the ill-fated flight.
During the flight from Bali on Sunday, the plane's airspeed readings were not accurate and it flew erratically, according to an accident investigator and a flight tracking website.
In the first several minutes of the flight, the Boeing 737 MAX experienced unusual variations in airspeed and altitude, including a drop of 875 feet in 27 seconds when it was supposed to be ascending. The pilot flew the plane at an altitude of 28,000 feet compared to the usual 36,000 feet on the same route.
On Thursday, divers recovered the flight data recorder from the plane which lay scattered in pieces in the shallow waters off the coast of Jakarta. Once data is retrieved from the flight data recorder and examined, the reason behind the crash will become clear.