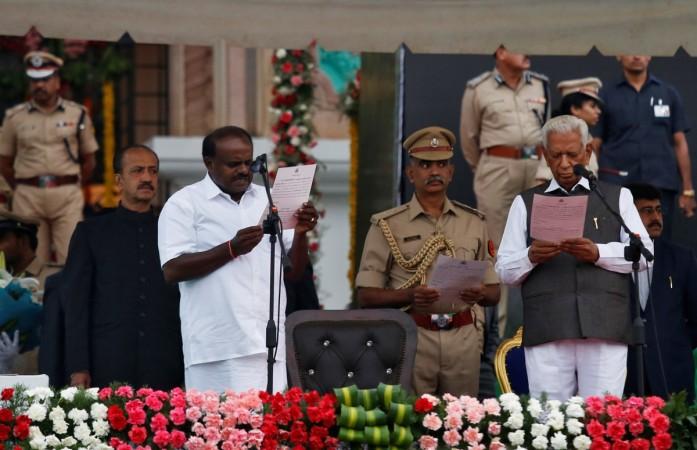 In March, the Siddaramaiah-led Karnataka government had approved a seven-member committee's recommendation to accord separate minority religion tag to Lingayat and forwarded the proposal to the Union Home Ministry.
Before the official notification, Lingayats and the subsect Veerashaivas were already in loggerheads. While several pontiffs of the former community wanted to have a separate religion of their own, the latter wanted to stay united and be part of the Hindu religion.
But as it turned out, the common people including Lingayats also weren't ready to part away. It was even reflected in the recently concluded 2018 Karnataka elections. Lingayat community-dominant areas of North Karnataka saw it as Congress' opportunistic ploy to divide Hindus for electoral gains and deny a Lingayat leader, Yeddyurappa from becoming the CM.
The consolidation of Lingayat voters against Congress in those regions was such that that many cabinet-level ministers including Vinay Kulkarni (Mines and Geology minister) from Dharwad, Sharanprakash Patil (Medical Education minister) from Sedam, Basavaraj Reddi(Higher Education minister) from Yelaburga, BR Patil from Aland and other sitting Members of Legislative Assembly (MLAs) who campaigned for separate religion tag for the community suffered shocking defeats.
Even Horticultural Minister SS Mallikarajun, the son of the senior Congress leader Shamanur Shivashakarappa who opposed the move to recommend separate religion tag to Lingayat, lost the election.
MB Patil (Water Resources Minister) Bableshwar was the lone pro-Lingayat religion poster boy to register a win in the Bableshwar.
But, it is still haunting MB Patil, as Congress fearing further retaliation from Lingayat, snubbed the former during the induction of ministers for the cabinet council. For now, there is no word what Congress has in store for MB Patil.
With the drubbing of Congress, people of North Karnataka have given a clear message to senior representatives of Lingayat and Veerashaivas. Now, both the communities are making efforts to bury their differences and regroup as a united force--- Akhila Bharata (All India) Lingayat-Veershaiva Mahasabha and also have put the separate religion issue on the back burner.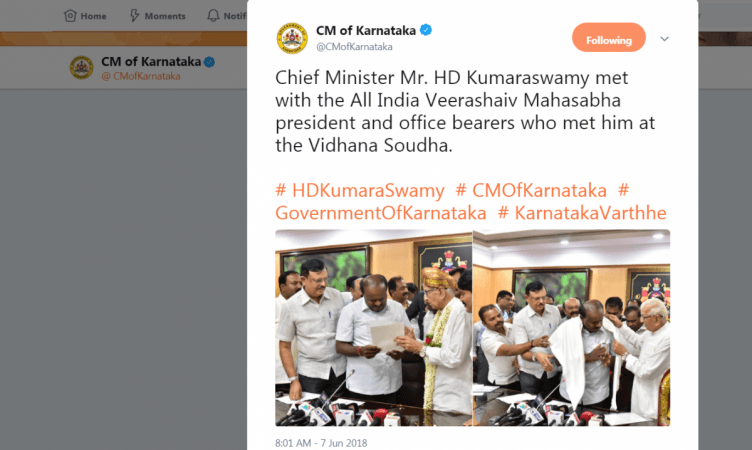 Reports have also emerged that Union Ministry of Minority Affairs will soon be sending the Lingayat religion recommendation proposal back to HD Kumaraswamy so that the newly formed government can take a relook and make required changes that don't hurt the community.
But, the JDS-Congress coalition government, having learnt the valuable lesson in the recent election, will neither do any rework nor will resubmit the recommendation for separate religion status for Lingayat.
Last week, Veerashaiva representatives had reached out to HD Kumaraswamy and reportedly advised him to offer more representation by offering cabinet berths and also one deputy chief minister post to MLAs of their community.