Mallikarjun Kharge, senior Congress leader and Leader of Opposition in Lok Sabha, in a press briefing on Sunday said he would soon meet party president Rahul Gandhi to discuss the filling of the remaining six cabinet berths at the earliest.
The news comes in the wake of the growing number of dissidence among the MLAs in the coalition government who were missed out in the recently formed cabinet council.
Last Friday, a visibly upset dominant Lingayat leader MB Patil lamented that he has self-respect and not a second-class citizen. Also, he claimed to have the support of 20 MLAs, hinting that the snub for not giving him cabinet position will cost the Congress big time. Soon after, several Congress leaders including deputy chief minister Dr GS Parameshwar, DK Shivakumar, Dinesh Gundu Rao and others made a beeline to the former's house urging him to not make any hasty decision.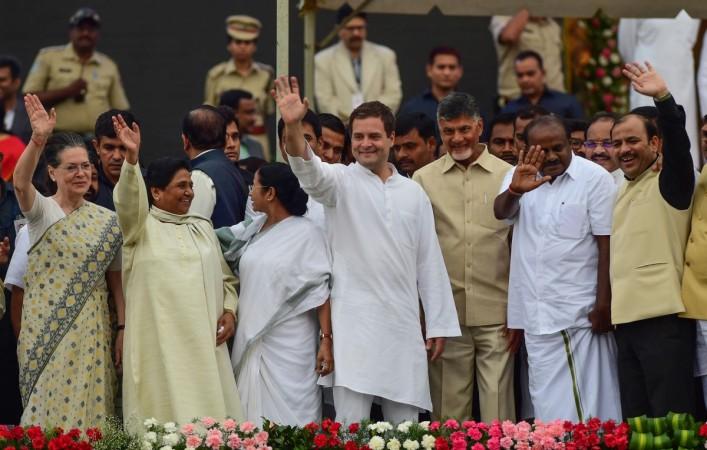 Even state chief minister HD Kumaraswamy was perturbed by the statement and went to MB Patil's Sadashivanagar residence to pacify him. It is believed Patil, a dominant Lingayat leader is hell-bent on seeking the deputy CM position, which the Congress is not in favour of having two deputy CMs.
Why was MB Patil snubbed during cabinet ministry formation?
Just weeks before the election dates were announced; Siddaramaih-led government approved the seven-member committee's recommendation to accord separate minority religion tag to Lingayat.
But, as it turned out, the former's decision was a major blunder, as Lingayat-dominant areas of North Karnataka saw it as Congress' opportunistic ploy to divide Hindus for electoral gains and deny a Lingayat leader, Yeddyurappa, from becoming the chief minister.
The consolidation of Lingayat voters against Congress in those regions was such that that many cabinet-level ministers including Vinay Kulkarni (Mines and Geology minister) from Dharwad, Sharanprakash Patil (Medical Education minister) from Sedam, Basavaraj Reddi(Higher Education minister) from Yelaburga, BR Patil from Aland and other sitting Members of Legislative Assembly (MLAs) who campaigned for separate religion tag for the community suffered shocking defeats.
Even Horticultural Minister SS Mallikarajun, son of the senior Congress leader Shamanur Shivashakarappa who opposed the move recommending separate religion tag to Lingayats, lost the election.
The lone poster boy of pro-Lingayat religion who managed to register a comfortable win was MB Patil (Water Resources Minister) from Bableshwar.
Congress, probably fearing Lingayat backlash, denied his entry into the recently formed 27-member cabinet ministry of HD Kumaraswamy-led JDS-Congress coalition government.
Lingayat and Veerashaiva communities, which drifted apart after Karnataka state government approved the recommendation for a separate religion for the former, are reconciling to form a united force and are now demanding the coalition government to give more representation for lawmakers from their community by inducting them in the cabinet and also accord one deputy CM post.
With MB Patil and senior ministers showing dissent, Congress and even the JDS are in a catch 22 situation. They have to make a quick decision on expanding the cabinet or else their coalition government is destined to fall.
MB Patil was summoned to Delhi to meet the senior leaders in Delhi, but there is no word on what transpired. Earlier today, BJP leader Dr Shivaraj Patil made a short visit to the former's house in Sadashivanagar, triggering a panic in Congress.
Given the situation, Congress leader Mallikarjun Kharge is reportedly planning to meet the party president Rahul Gandhi to immediately fill the remaining six berths.
"Let me see. I will discuss with Rahulji, if I get to meet him in New Delhi, about considering immediate filling of the remaining six berths allocated to the Congress to prevent dissidence among our ministerial aspirants," PTI quoted Kharge as saying.