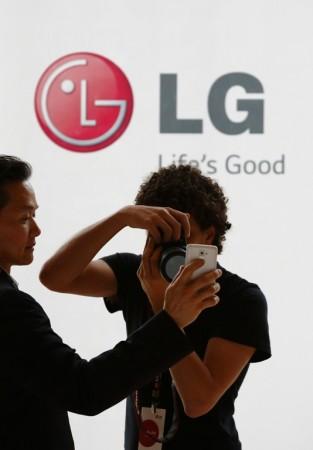 Amid reports of LG killing the G Pro line to focus on the development of LG G4, there are reports indicating a budget smartphone entry by the Korean tech giant, the LG L25. If the rumors are true, LG's new phone will be different from its other smartphones that are based on Android.
Popular mobile tipster, @Upleaks, posted the sketches of what appear to be the LG L25 and also shared the full specification list of the rumored device.
The screenshots shared by @Upleaks via Twitter show the LG L25 to be powered by Mozilla's Firefox OS. Based on the leaked sketches, the LG L25 appears to be a mid-range smartphone with a 4.6-inch HD 720p display with IPS technology and 313ppi. The design is almost similar to the iPhone with its single, round button below the touchscreen. In the leak, @Upleaks also confirmed that the rumored device will be available only in Japan with KDDI.
LG-L25 is only for KDDI JP, will not coming to other regions.
— @upleaks (@upleaks) December 7, 2014
Separately, @Upleaks also shared the specifications list for the unannounced Firefox phone by LG. The specifications make it one of most powerful Firefox smartphones to date, GSM Arena concluded.
Is this spec sheet? #LGL25 pic.twitter.com/i53eHDJnxI — @upleaks (@upleaks) December 8, 2014
The leaked specs show the LG L25 will run a Qualcomm Snapdragon 400 processor with a quad-core Cortex-A7 CPU, 1.5GB RAM and 16GB internal storage. The smartphone also sports two cameras, with the rear side fitted with an 8-megapixel shooter and 2.1MP at the front. There are standard connectivity options via Wi-Fi and Bluetooth but the LG L25 will be one of the affordable handsets to support 4G LTE.
With all the information shared about the device, @Upleaks also tweeted that the handset will not be available in regions other than Japan. But if it does make it to other markets, the Firefox handset will face stiff competition from Android and Windows Phone smartphones in the market.
LG has been working on expanding the new L series within its smartphone lineup. In India, the company has launched budget phones like L45 Dual, L Bello, L Fino and L Prime. The LG L25 is the latest addition in the series but limited to one market in particular.