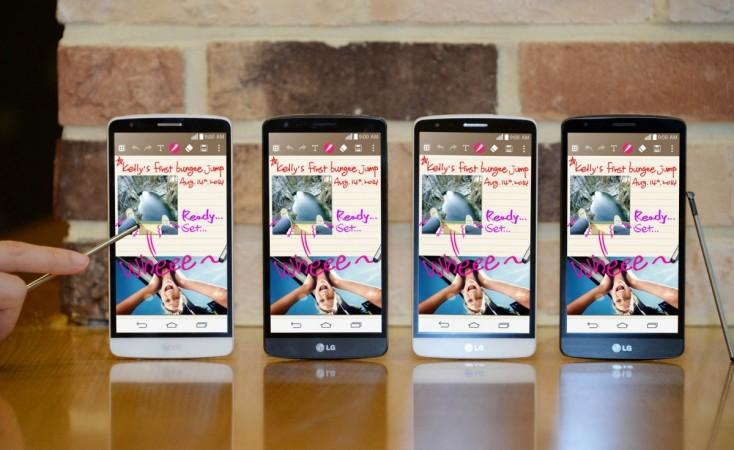 LG hasn't announced the release date of its upcoming flagship smartphone dubbed as G4 but speculations are doing the rounds that the company might kill G Pro line to make way for LG G3 successor.
Reports of killing LG G Pro line came at a time when people have started talking about the LG G Pro 3. There were reports that the phablet might hit the stores early next year but it may not see the light of the day if latest reports are anything to go by.
According to a report by Android Authority, LG has scrapped its G Pro line to focus on the upcoming smartphone, the LG G4 which is expected to be unveiled in May next year. It went on to say that killing of G Pro line won't come as a surprise as the G3 already sports a 5.5-inch screen compared to Pro 2's 5.9-inch screen.
Meanwhile, the LG G4 is expected to come with several feature upgrades over its predecessor, the G3. It may sport a 5.7 inch HD –IPS +LCD display, come in two variants - 32GB and 64GB – models with 3GB RAM and 4GB RAM respectively, and a microSD card slot supporting up to 128GB, according to The REM. The website went on to claim that the device will be powered by Qualcomm Snapdragon 801/802/805/808 processor that clocks at 3GHz, runs on Android 5.0 Lollipop operating system, and house a 15 to 17MP main camera and 3 to 4MP front snapper.
However, a report by iKnow Today suggested that the LG G4 could sport either a 5.5-inch or even a 5.9-inch display with Super AMOLED screen boasting of 2K or 4K resolution and protected by either sapphire crystal glass or Corning Gorilla Glass 4. It added that the G4 is expected to be powered by a Qualcomm Snapdragon 808 or 810, house a 3500 mAH battery and come with narrowed bezel around the screen.