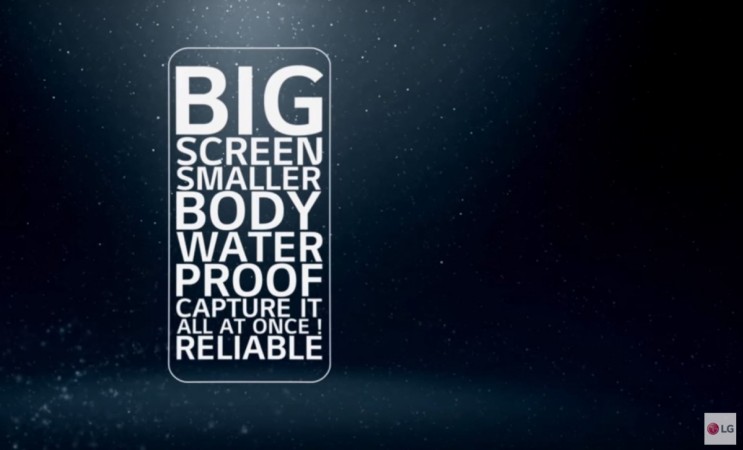 Since the beginning of 2017, South Korean consumer electronics major LG has been teasing several key features of its upcoming LG G6, such as big-screen with compact body having water-proof certifications, top-notch camera and long lasting battery. Now, the company, in its press invite to the media outlets has hinted that the flagship phone might come with advanced digital assistant, much sophisticated than Apple Siri and Microsoft Cortana, among others.
"LESS ARTIFICIAL. MORE INTELLIGENT. The NEXT GENERATION SMARTPHONE, BROUGHT TO YOU BY LG. 26.2.17. #LGG6"— LG says in its G6 invite (courtesy, ZDNet) teaser.
This apparently has led many to believe that LG might incorporate the new generation Google Assistant. Some people might think this as far-fetched, as why Google would give away a proprietary feature to a third party phone-maker, which will eventually compete with its own Pixel phone series. Well, earlier this week, LG launched Android Wear 2.0-powered Watch Sport and Style with Google Assistant feature, which were also designed in collaboration with the Mountain View-based company.
There's more...
CNET, a well renowned tech publication, believes that the upcoming phone might also house a second digital assistant in the form of Amazon Alexa, based on the fact that LG has integrated Amazon Alexa in some of its smart-home appliances including the SmartThinQ Hub and the Instaview refrigerator.
So far, LG has not made any official comments on the speculations. But, we are certain, the company will soon reveal through teasers in coming days.
The launch day of February 26 is less than three weeks way and its Korean peer Samsung is skipping the Galaxy S8 (with digital assistant—Bixby/Hello) series launch at the World Mobile Congress (MWC) 2017 in Barcelona. So, LG will be battling with Nokia for limelight and in a bid, to grab more attention, it might actually reveal the name of the digital assistant.
Only Nokia is tipped to launch flaghip phone dubbed as Nokia 8. The rest of the rival brands --Lenovo's Moto and BlackBerry -- are expected to announce mid-range phones.
Read more: Top 5 most-anticipated phones to be launched in February 2017: Moto G5, Nokia 8, LG G6 and more
LG G6: What we know so far
As per the information gathered so far, LG G6 is expected to boast LCD-based QHD (2560x1440p) screen with 18:9 aspect ratio.
In the official teaser, the company hints LG G6 will have a wide screen, durable (water-proof) body, reliable (long lasting) battery and a really good camera with wide angle view of field.
It is also said to boast wireless charging, contact less payment (LG Pay) and advanced Iris scanner. Unlike Samsung's infamously retired Galaxy Note 7, which had a dedicated IR-based scanner, LG device's ocular-based biometric technology will also make use of front camera for more accurate reading of the Iris and reduce false rejection ratio.
Other expected features of LG G6 include: Qualcomm Snapdragon 835 quad-core processor, 4GB or 6GB RAM, 32GB or 64GB storage.
Watch this space for latest news on LG G6 and MWC 2017.