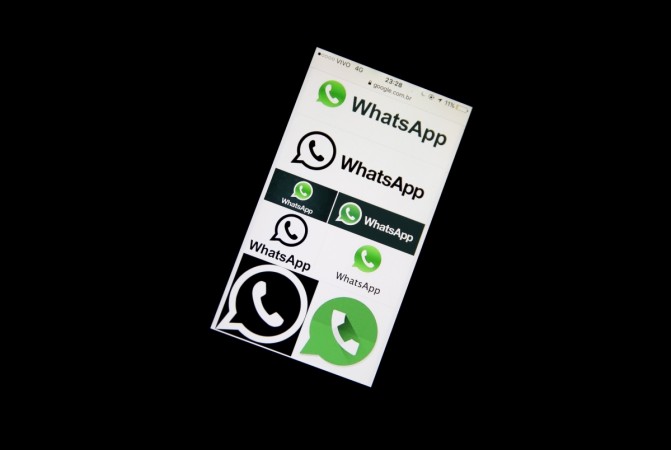 Popular messenger WhatsApp on Friday released a critical update, which makes verification of the phone numbers more secure.
The new WhatsApp update brings Two-step verification, an optional feature that adds more security to the users' account. When users enable the two-step verification, any attempt to verify the owners' phone number on WhatsApp requires a mandatory six-digit pass-code created while enabling this feature. This update has been made available on all platforms-- Google Android, Apple iOS and Microsoft Windows 10 Mobile.
Here's how to activate the two-step verification feature on WhatsApp:
Before going ahead with two-step verification step, users must first update their WhatsApp application on their device. In some regions, you will get upgrade notification automatically on your phone screen. Just tap the update the app. You can also manually update the app, by going to Google Play store, type-in WhatsApp Messenger, there you will get 'UPDATE' button in the right corner. Tap the 'UPDATE' key.
Follow the same procedure for Apple iOS app and Microsoft Windows app store versions.
Once the above procedure is done, open WhatsApp >> Settings >> Account >> Two-step verification >> Enable. And, you are good to go.
Upon enabling this feature, users can also optionally enter their email address (make sure you type it correctly). This email address will allow WhatsApp to send the user a link via email to disable two-step verification in case you ever forget the six-digit passcode, and also to help safeguard your account.
WhatsApp Messenger, in a bid to verify the pass-code, will periodically ask them to type-in the six-digit password to open the application. It is not an optional feature and can only be disabled if the user switches off the two-step verification system.
[Note: If you receive an email to disable two-step verification, but did not request this, do not click on the link. Someone could be attempting to verify your phone number on WhatsApp.]