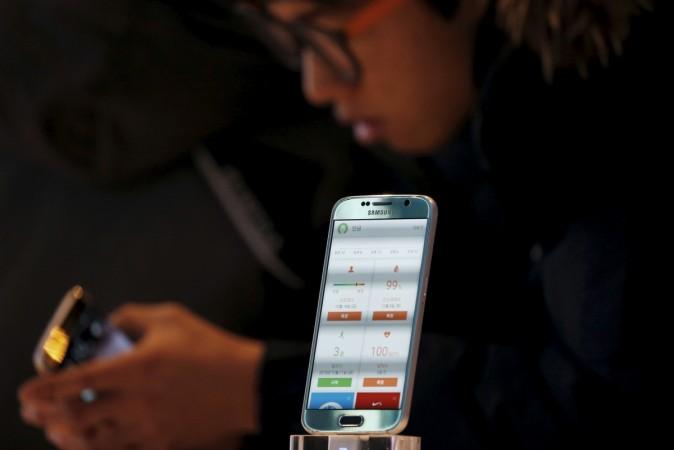 Earlier in the week, reports surfaced that Samsung will be participating in the upcoming Mobile World Congress (MWC) 2017, but will not be unveiling the new generation Galaxy S series phones. Instead, it will showcase a premium tablet.
Even the company's teaser released on January 31, 2017 hinted at the same. It showed a graphic image of a tablet's lower half with physical button almost confirming that long rumoured Galaxy Tab S3 would finally break covers.
Now, Korea Herald citing company insider has claimed that Samsung will hold a special screening, more like a video demo, of the Galaxy S8 features behind closed doors for select invitees attending the MWC 2017 event in Barcelona.
We believe this to be Samsung's strategy to kick off the marketing campaign of spreading the good word on the upcoming Galaxy S8 to network carrier partners, retailers and consumers, before its launch in late March.
Samsung is betting high on the Galaxy S8 to recover the loss of brand value due to the Galaxy Note7 fiasco and regain consumers' confidence.
Last month, Samsung announced the findings of the Galaxy Note7 investigation and found defective battery design and assembling procedure to be the primary reason for the device to overheat and in some instances catch fire.
Having learnt valuable lessons from Galaxy Note7, Samsung has taken several new measures to improve product quality, including multi-layer safety measures and 8-Point Battery Safety Check for the Galaxy S8, and hence the delay in launch.
Samsung Galaxy S8: What we know so far
The 2016 series -- Galaxy S7 and S7 edge -- came with 5.1-inch and 5.5-inch screens, respectively, with QHD (2560x1440p). Now, the Galaxy S8 series variants will have a massive 5.8-inch and 6.2-inch super AMOLED screens, but come with same QHD resolution.
Besides the screen size, new models design language is also expected to come with changes including the re-positioning of the fingerprint from home button on the front to back of the device, right besides the camera module on top.
With the home button gone, the extra space will be used to widen the display size. Also, both the devices will come with dual-edge curved screen to offer immersive viewing experience.
Under the hood, the Galaxy S8 series is expected to come with Qualcomm Snapdragon 835 quad-core processor backed by 6GB RAM, 128GB internal storage, 12MP camera with larger sensors to absorb more light, 8MP camera with wide-angle field of view and 3,000mAh (5.7-inch model) /3,500mAh (6.2-inch variant) battery.
The new Galaxy S8 series is also expected to come with Artificial Intelligence (AI)-based digital assistant dubbed as Bixby and also boast DeX (Desktop eXtension) feature, which enables users to convert their computer to a fully functional Android-powered PC, similar to Microsoft's Continuum feature seen in flagship Lumia and HP Elite X3 series phones.
Watch this space for latest news on Samsung Galaxy S8 and MWC 2017.