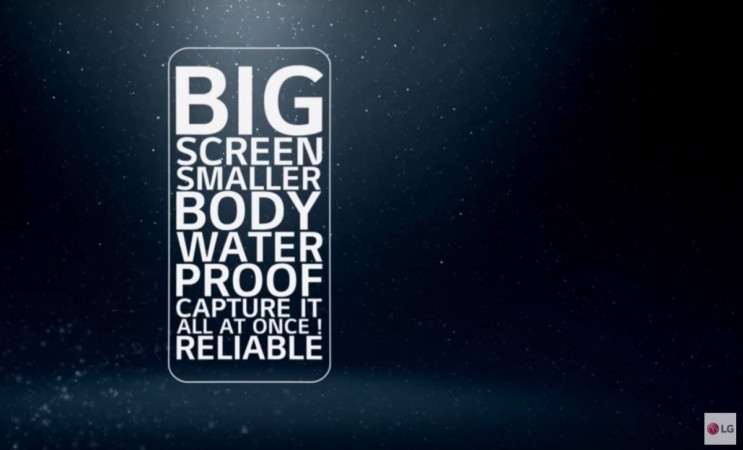 LG's 2016 flagship G5, despite being the most unique smartphone among the competitors, failed to find traction among fans and critics, due to shoddy paint job and low-yielding battery. The company, in their bid to redeem this year, has gone straight to people and asked them what features they would like to see in the new phone.
The company's first LG G6 teaser video, released just a few hours ago, sheds light on the device's design aspects, durability and camera hardware. The trailer begins with LG wishing fans Happy New Year 2017 and ask people what's on their wish list for the ideal smartphone and the most preferred features included wide-screen, smaller body, durable (water-proof), reliable (security and long lasting battery) and a really good camera with wide angle view of field.
Also read: After Nokia 6, HMD Global teaser hints at new Android phone launch next month
In the final seconds of the video, LG compiles all the aforementioned features into words and places it on the graphically enhanced silhouette, resembling a smartphone, hinting G6 will boast those attributes.
The teaser clips comes just days after the company's Display division announced the development of world's first QHD+ LCD screen with 18:9 aspect ratio for smartphones. We believe LG in all likelihood will incorporate this in the upcoming G6 series flagship mobile, as well.
Other expected features of LG G6 include wireless charging, contact less payment (LG Pay) and advanced Iris scanner. Unlike Samsung's infamously retired Galaxy Note7, which had a dedicated IR-based scanner, LG device's ocular-based biometric technology will also make use of front camera for more accurate reading of the Iris and reduce false rejection ratio.
The company has confirmed to launch LG G6 in February and is expected to showcase it at Mobile World Congress (MWC) 2017, Barcelona (February 27-March 2).
Watch this space for latest news on LG G6 and MWC 2017.