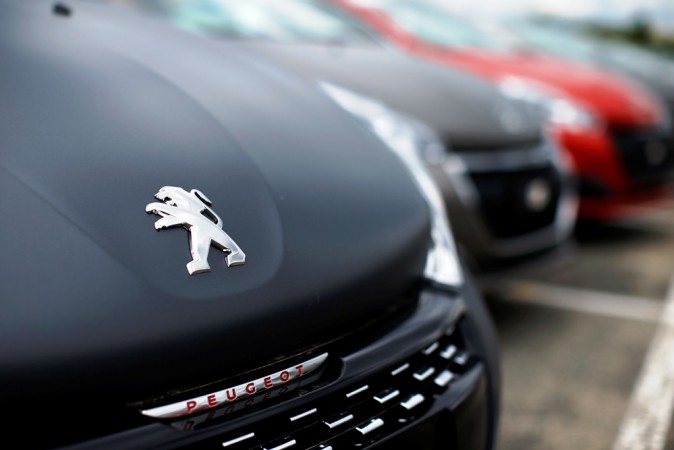 The dawn of 21'st century ushered in telling changes in Indian automobile industry. The industry opened up on a massive scale, which in turn had led to the arrival of many global brands including the likes of Audi, BMW, Jaguar Land Rover, Harley-Davidson and Triumph Motorcycles in India. As a result, the Indian automobile industry has also witnessed a concomitant growth and is now one of the largest automobile production hubs in the world.
2017 Kia Picanto unveiled; will it be launched in India?
The upbeat Indian market continues to attract many carmakers. Around seven car makers are gearing up to start its Indian Innings soon, reports ET Auto. We have compiled a list of the newcomers.
Lexus
Japanese car maker Toyota's luxury brand Lexus will be the first one to enter the Indian market. The official launch of the brand is expected in March this year. The company will launch RX450h SUV, ES300h sedan and LX series SUV. Reports indicate bookings for the vehicles have already started at Toyota dealerships. The Lexus vehicles will be sold as completely built units (CBU) in India initially. Depending on the market response, Toyota will take a decision on local assembly.
Kia Motors
Kia Motors is a South Korean car maker partly owned by Hyundai Motor Company. Kia is expected to announce its entry into the Indian market by mid-2017. However, the first offering of Kia in India may take at least two more years. The company is close to finalising a location for its plant in Andhra Pradesh. Kia, known for its small cars and SUVs, will take on the likes of Maruti Suzuki in India.
Daihatsu
The wholly-owned subsidiary of Toyota Motor Corporation, Daihatsu is a small car specialist of the Japanese auto giant. Going by the reports, Daihatsu will primarily target A and B segments, which falls under the Rs 10 lakh price bracket. Daihatsu is likely to pose a serious threat to Hyundai and Maruti Suzuki in India. Daihatsu, with Ayla, Sirion, Cuore, Materia and Terios in its hatchback portfolio, can either be launched as a separate brand or with the Toyota badge.
PSA Peugeot Citroen
French car-maker Peugeot, which is now PSA Peugeot Citroen (Groupe PSA), is all set to re-enter India via a partnership by 2018. The Groupe PSA India entry has been confirmed as part of the "Push to Pass" plan, a growth plan strategy of the company from 2016 to 2021. The French car-maker was one of the early birds in India after the country's economy opened up for foreign investment in the early 1990s. The company pulled out of India in 1997 after partnership issues with Premier Automobiles. Reports suggest the French outfit is in talks with Tata Motors for its return. The Indian major may produce and distribute Peugeot cars from its Sanand facility in Gujarat if the deal goes through.
The Chinese Trio
Apart from these companies, three Chinese firms are also inching closer to India entry. Beiqi Foton, which already acquired land in Chakan, Pune is expected to launch passenger vehicles under Borgward brand. The company is reportedly in talks with vendors for localisation of its large van and a clutch of SUVs in India by 2019-2020.
Changan Automobile is another Chinese brand aiming for India with plans to set up a manufacturing unit in Sri City in Andhra Pradesh. The Chongqing-based carmaker is shooting for the B segment SUV space by 2019-2020 in India and will rival Hyundai Creta and Maruti Suzuki Brezza.
General Motors' Chinese partner, Shangai Automotive Industry Corporation or SAIC is planning to enter India by acquiring GM's Halol factory in Gujarat. SAIC is contemplating on entering India by contract-manufacturing for GM India's models that are already being made at Halol. General Motors India has already said it would stop operations at Halol to focus on the Talegaon factory in Maharashtra. Hence, it will be easier for SAIC to acquire this manufacturing base.