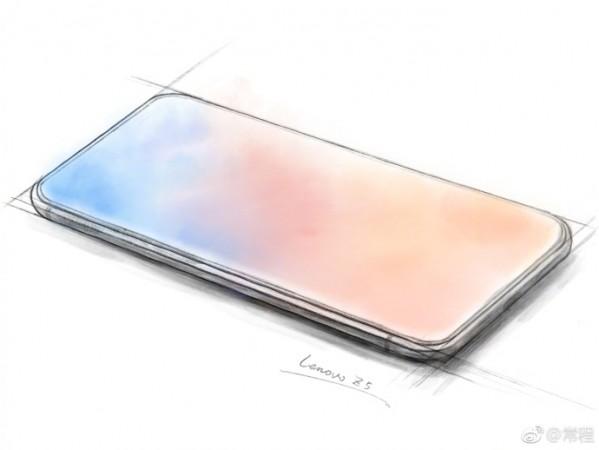 Lenovo is leaving no stone unturned to make the flagship Z5 smartphone a hit. The company has been teasing key features about the upcoming phone, building the much-needed hype ahead of its June unveiling. Now Lenovo's VP Cheng Chang revealed yet another ground-breaking feature for Lenovo Z5.
Lenovo Z5 has already grabbed everyone's attention with a whopping 95 percent screen-to-body ratio and display with zero bezels, defying the odds of notch design. Cheng has now revealed that the Z5 smartphone will boast 45 days of standby time.
It's hard to imagine for a flagship smartphone to have more than 1,000 hours of standby unless Lenovo has managed to pack a massive battery inside the Z5 smartphone. Cheng also failed to mention how long the handset will last with calls, videos and browsing.
But he offered a look at what the Lenovo Z5's camera can do in terms of close-ups, landscapes and low-light imaging. Several camera samples shot using Lenovo Z5 suggest an impressive setup that will excite photographers. The camera samples have a watermark at the bottom, suggesting an AI-powered dual camera setup on the phone.
Lenovo Z5 – Everything you need to know
Besides all the new revelations, Lenovo has offered insights on some key elements that make the Z5 stand out of the crowd. By the looks of it, Lenovo Z5 seems to be offering everything in excess – from display to battery and storage.
As per a recent teaser, Lenovo Z5 is said to come with a whopping 4TB internal storage. While it seems impossible to imagine such high storage integrated within the smartphone, Lenovo could change the perception with its Z5 smartphone with particle technology.
If everything goes as planned, Lenovo Z5 could soon be out of the fantasies and into the real world on June 14. Lenovo Z5 will naturally be launched in Lenovo's home market in China before it can set foot in other countries. As for India, depending on the demand, Lenovo might launch the flagship at a compelling price point sooner than later. Stay tuned for updates.