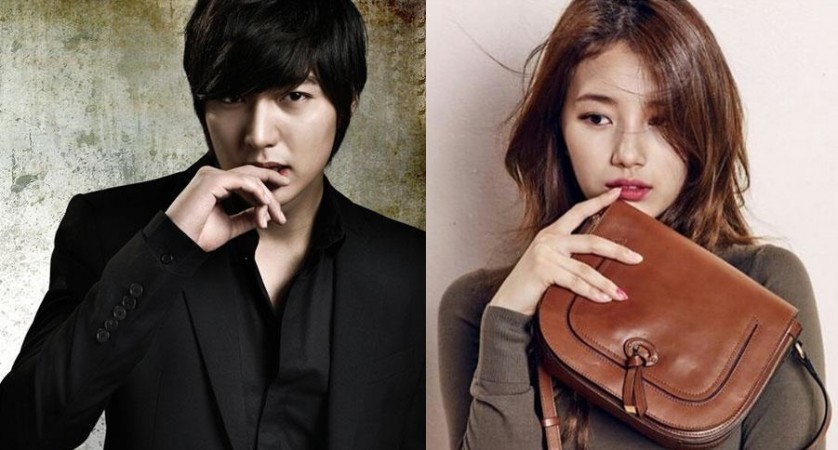 South Korean actors Lee Min Ho and Suzy Bae, who were rumoured to have broken up, celebrated their second anniversary and rumours has it that the couple also held a party to celebrate the private moment with families and friends.
Also Read: Lee Min Ho to marry fiancée Suzy Bae after military service?
And while their official agencies are yet to make an official statement confirming the same, a source close to Bae's agency JYP Entertainments responded to the rumours. "We saw the news, but we will not release an official statement regarding the private life of our artists," Soompi quoted a source as saying.
Min Ho and Bae, one of the most loved K-pop couples, made their relationship official in March 2015 after the tabloids published photos of the two stars spending quality time in London. Their agencies even released statements, making their relationship official.
"The two have been seeing each other for around a month. They are in a careful stage where they are seeing each other with positive feelings," Starhaus Entertainment, Lee Min Ho's agency, announced in a statement.
"Suzy and Lee Minho have been seeing each other with good feelings since a month ago. Suzy and Lee Minho headed to London and Paris respectively, for a schedule and after travelled London together and had a very memorable time. Please look on them with fondness," JYP Entertainment also confirmed in a statement.
However, soon after Min Ho and Bae made their relationship official, there were reports of trouble in their paradise. Gossip mills were even abuzz with the news that the couple has ended their relationship, but if the latest reports are anything to go by, then Min Ho and Bae's fans can breathe a sigh of relief.
Meanwhile, here is a look at Lee Min Ho and Suzy Bae's photos: