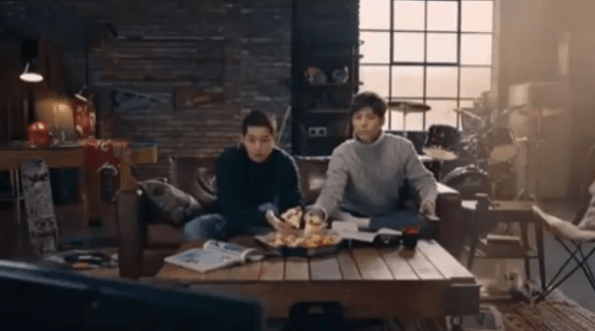 Park Bo Gum, who is riding high on the success of Moonlight Drawn by Clouds, has another reason to celebrate. The Moonlight Drawn by Clouds actor has topped the Forbes annual list of the Top 40 Power Celebrities of South Korea.
Also Read: Park Bo Gum says 'I Love You' to Descendants of the Sun actor Song Joong Ki
Bo Gum entered the top 10 list, thanks to the success of his drama series. Followed by Bo Gum is his bromance partner and good friend Song Joong Ki. The Descendants of the Sun actor has taken the second spot in the Forbes Top celebrities list. TWICE girl gang took the third spot, the EXO boy band took the fourth spot, while the BTS rounded the top five positions.
Miss A's Suzy Bae is the sixth in the Power Celebrities list, Song Joong Ki's rumoured girlfriend Song Hye Kyo has taken the seventh spot. Bo Gum's Moonlight Drawn by Clouds co-star Kim Yoo Jung is at the eight spot, actor Jo Jung Suk is ninth on the Power Celebrities list, while athlete Oh Seung has rounded the top 10 list.
Interestingly, The Legend of the Blue Sea actor Lee Min Ho, who has gained popularity in South Korea as well as in the US, has failed to feature even in the top 20 list. The actor has taken the 21st spot and has been tied up with Jung Woo Sung. Goblin actor Gong Yoo has also made it to the list, but at the 27th position.
Check out the complete list of Top 40 Power Celebrities of 2017, as provided by Soompi.
1. Park Bo Gum
2. Song Joong Ki
3. TWICE
4. EXO
5. BTS
6. Suzy Bae
7. Song Hye Kyo
8. Kim Yoo Jung
9. Jo Jung Suk
10. Oh Seung Hwan (athlete)
11. I.O.I
12. Park Shin Hye
13. Yoo Jae Suk
14. Ryu Jun Yeol
15. Lee Se Dol (athlete)
16. Son Heung Min (athlete)
17. Zico
18. AOA
19. Ra Mi Ran
20. Lee Dae Ho (athlete)
21. Lee Min Ho and Jung Woo Sung (tied)
23. Jun Ji Hyun and GFRIEND (tied)
25. Ryu Hyun Jin (athlete)
26. Seo Hyun Jin
27. Gong Yoo
28. Kim Hyun Soo (athlete)
29. Kim Yuna (athlete)
30. Shin Dong Yup
31. Ha Jung Woo
32. Son Yeon Jae (athlete)
33. Park Byung Ho (athlete)
34. Oh Dal Soo
35. Jun Hyun Moo
36. Kim Go Eun
37. Baek Jong Won (chef)
38. Han Hyo Joo
39. Park Sung Hyun (athlete)
40. Kim Hye Soo