VVS Laxman has been doing the rounds in various cities of India promoting his book "281 and Beyond" and in his latest vigil, the former cricketer landed up in Kolkata where he was accompanied by his former captain Sourav Ganguly
If the venue is Kolkata and the people with microphones in hand are Ganguly and Laxman, there is no guessing in which direction the conversation will flow. But, this chapter of the discussion regarding the famous Test match between India and Australia at Eden Gardens in 2001 has thrown up an interesting, if not a novel angle.
Ganguly, who was the captain of that Test match, has revealed that Laxman's innings saved his captaincy career and that he should not have dropped the right-hander from the 2003 World Cup squad.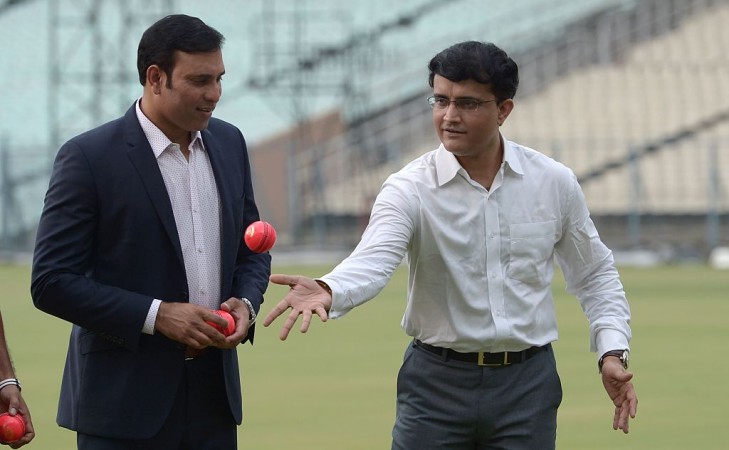 Speaking at the Kolkata leg of the book launch, Ganguly said that he did not agree with the title of Laxman's book.
"The title of the book is not right. It should have been 281 and Beyond, and saved Sourav Ganguly's career," the former Indian skipper said in his opening address along with pace ace Zaheer Khan by his side.
"If he had not scored 281, we would have lost the game," Ganguly said.
The victory at Eden Gardens against an invincible Australian side is widely regarded as a moment that changed Indian cricket. Coming at a time people had lost interest in cricket due to the match-fixing scandal, this Test match single-handedly managed to change the way Indian cricket was perceived.
Laxman also weighed in on the significance of that series which India won, coming from behind.
"That win at the Eden Gardens not only helped Indian cricket but also taught us life lessons. We should never give up, always try to find a solution to everything.
"The substitute Hemang Badani took a blinder at forward short leg, Sachin took three wickets...the feeling after the Kolkata and Chennai Test were the best, and I have never felt like that again," said the right-hander who played 134 tests amassing 8,781 runs at 45.97.
Ganguly also spoke about not picking Laxman in the 2003 World Cup where, under the leadership of the "Prince of Calcutta", India finished runners-up to Australia.
"I would have had VVS in every team. As a captain, you take decisions which are not right and wrong. It could have been a mistake. He would have got runs in any format. He is that kind of a player. If he made the team, we would not have been weaker," Ganguly said.