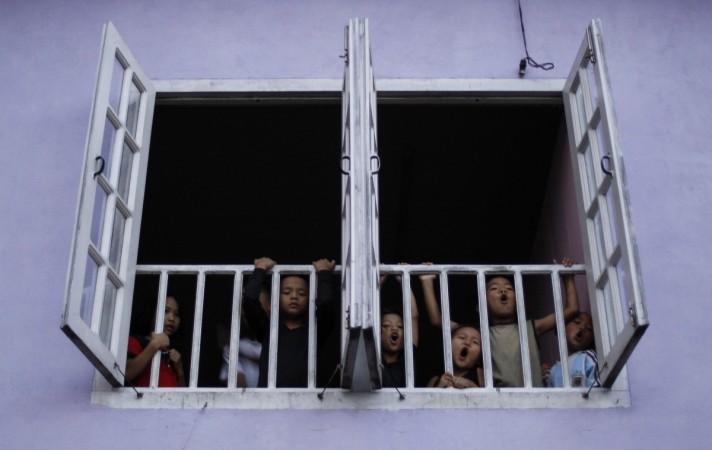 With an incredible 346 living family members, a Ukranian man has applied for the Guinness World Record of the largest family on earth.
Pavel Semenyuk, who lives in Dobroslav village in the south of Ukraine's Odessa Oblast region, always wanted to have large happy family and his dreams got wings when his wife delivered 13 children.
ALSO READ: For Kylie Jenner, it's not a bed of roses but a bed of bananas
The 87-year-old retired construction worker apparently considers himself extremely lucky to have a family of 13 kids, 127 grandchildren, 203 great-grandchildren and three great-great-grandchildren. According to Pavel, the family is undoubtedly a big happy family, but it really gets difficult to remember all the names of the family members.
"I know the names of those who are older. But I often cannot remember the names of the young ones," Pavel told Daily Mail.
Pavel said that whenever one of the members gets a family, the Semenyuk clan builds a new house for the newly-wed couple in the village. In this way, all of them support each other and most of his sons, grandsons and great-grandsons work in the construction business.
ALSO READ: Ranbir Kapoor's Sanju to be screened at Indian Film Festival of Melbourne
The retired man said that be it birthdays or weddings, every single occasion serves as a big event for the entire Semenyuk family. 30 children of the family go to the local school for education, while the youngest member, who is just two weeks old, has a gala time with the other members at home.
"We cook huge pots of food to celebrate our birthdays and weddings. The women always help each other," Vira Semenyuk, one of Pavel's daughters told Daily Mail.
Pavel said that his family was recently recognised as Ukraine's largest family and all their names were registered in the local National Register of Records. The Semenyuk family's name will be submitted to Guinness World Records.
'This is a unique family. Until now the world's largest family consisted of 192 members and was registered in India by Guinness World Records," Lana Vetrova, the head of the National Register of Records said. "The Semenyuks have a good chance to break that record."