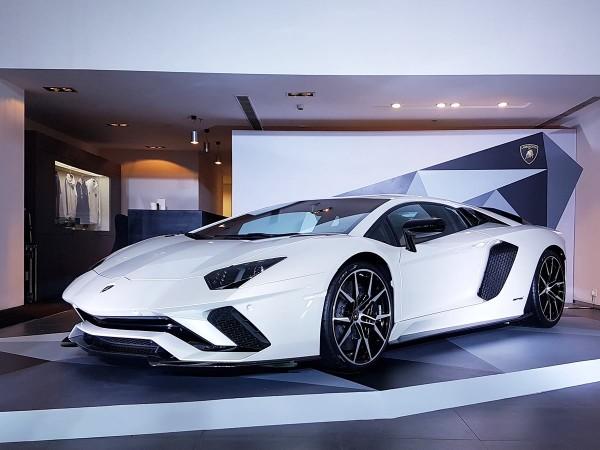 The recently rolled out Goods and Services Tax (GST) has been a boon for auto lovers in India with steep discounts being offered for most of the cars, both small and SUVs. Such has been the cut in prices that some automakers are offering up to Rs. 3 lakh bargains on the previous cost. Even better tidings await those seeking luxury and super cars.
Also read: Yet another first-in-India supercar drives into Bengaluru; Lamborghini's Aventador S finds home in the city
According to a report by CarandBike, the cost of Italian sports carmaker Automobili Lamborghini's Aventador S has come down by Rs. 1.2 crore post GST. Lamborghini is one of the supercar makers in the country to have announced the pricing after the GST. Lamborghini Aventador S, which is priced at Rs. 5.01 crore post GST attracts huge benefits in road tax since it is capped in the Rs. 20 lakh category. The tax then was at 20 percent of the ex-showroom price. In the case of Aventador S, the automaker had prices it at 1 crore. The on-road price of the Aventador S has now become 5.21 crore as opposed to the earlier Rs. 6.23 crore, without insurance.
Lamborghini Aventador S
The S-suffixed version of the Aventador gets the naturally aspirated V12 6.5-litre motor at its heart, which is tuned to churn out 740bhp, up from the 691bhp of the regular Aventador. Lamborghini also claims that its engine's maximum revs have been increased to 8,500rpm from 8,350rpm. While the torque remains the same at 690Nm, the Aventador S can sprint from 0-100 kmph in just 2.9 seconds before hitting a top speed of 350 kmph. The mill sends power to wheels via a seven-speed ISR gearbox. Lamborghini Aventador S also features the 'Ego' mode to the existing three driving modes – Strada, Sport and Corsa, which allows the driver to customise the car's drivetrain and suspension settings according to the driver's choice. It is also the first production to come with a four-wheel steering to enhance lateral control during low and medium speeds.
Source: CarandBike