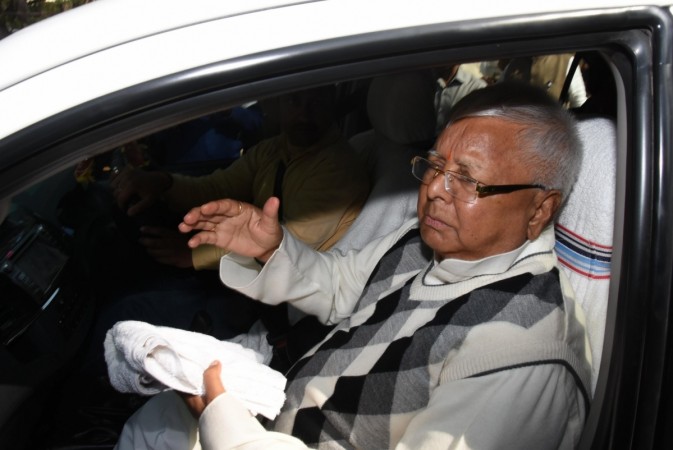 Rashtriya Janata Dal (RJD) chief Lalu Prasad Yadav, who is currently serving time in jail in fodder scam cases, was granted five-day parole to attend his elder son Tej Pratap Yadav's wedding.
"We moved an application before the IG, Jail yesterday for parole from May 10 to May 14, to attend the marriage ceremony of his son which is an occasion that comes once in a lifetime," RJD national general secretary and lawmaker Bhola Yadav confirmed the news to Press Trust of India.
The wedding is scheduled to take place on May 12 at Patna, Bihar. Tej Pratap got engaged to Aishwarya Rai, the daughter of Rashtriya Janata Party lawmaker Chandrika Rai. Chandrika was the transport minister in Nitish Kumar's government during 2015 - 2017.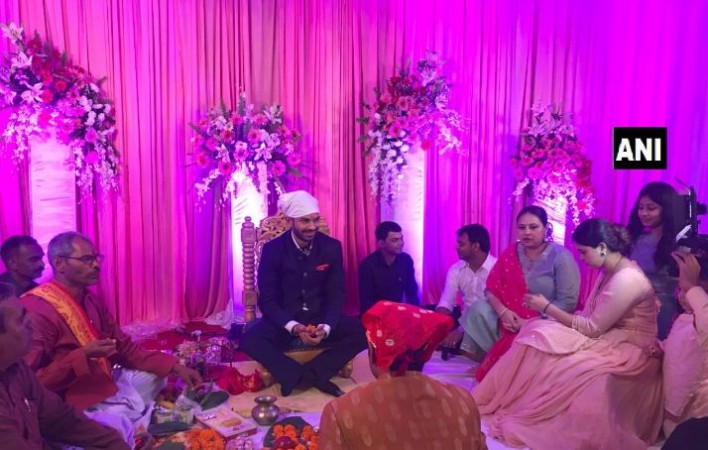 The engagement ceremony took place at a five-star hotel in the state capital in the presence of over 200 guests. Lalu Prasad Yadav had missed the engagement ceremony as he was serving time in jail in fodder scam case. Earlier, the RJD supremo who is serving a 14-year sentence was denied parole to attend the engagement.
"If we do not get bail for him, we will pray for parole so that he can attend the marriage of his elder son. We will try to keep the function as simple and modest as possible as we are pained at our leader is in jail," a Rashtriya Janata Dal party leader was quoted as saying by The Indian Express.