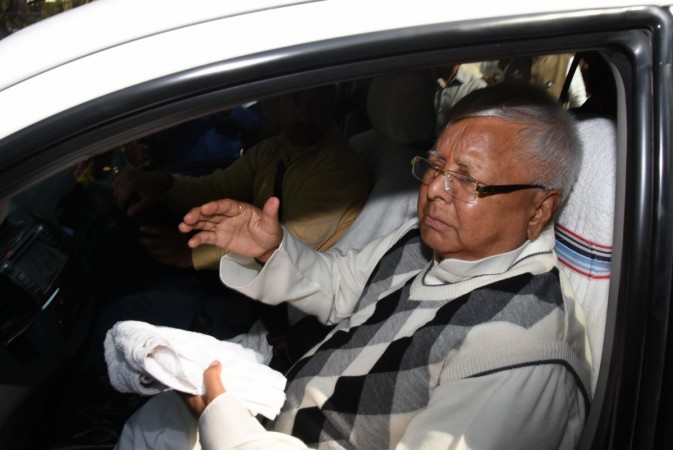 Rashtriya Janata Dal chief Lalu Prasad Yadav, who was admitted to All India Institute of Medical Sciences (AIIMS) in India's capital New Delhi, a few days ago was discharged Monday. However, Lalu and his supporters started protesting when the hospital authorities asked him to prepare for his discharge.
While the RJD supremo claimed that he is still unwell, his supporters cried foul play and said that the discharge from the hospital was a conspiracy to kill him.
Lalu writes to AIIMS director
In fact, Lalu also wrote a letter to the AIIMS director and cited several medical ailments, which still needed attention.
"I want to apprise you that I suffer from heart disease, kidney infection, sugar and many illnesses. I have back pain and repeated bouts of dizziness. I have even fallen in the bathroom several times," the RJD president said in his letter.
Lalu also said that the Birsa Munda jail, where he is currently serving term after being convicted in the fodder scam, and Rajendra Institute of Medical Sciences in Ranchi, where he was initially being treated, did not have any facilities to treat kidney-related ailments.
According to Lalu, AIIMS was discharging him under "political pressure." His son Tejashwi Yadav took to Twitter to share Lalu's letter. "Who is forcing AIIMS administration to send him back?" Tejashwi tweeted.
Hospital clarifies the reason for discharge
The hospital authorities clarified that his medical conditions are not serious. "He was referred from RIMS Ranchi with high blood sugar and infection. We constituted a board of senior faculty members from departments of medicine, surgery, cardiology, endocrinology, and nephrology for his care," The Time of India quoted a hospital spokesperson as saying.
"He was put on injectable antibiotics and then on oral antibiotics. His blood sugar was controlled and evaluation for cardiac and renal status was done. He showed significant improvement. He had no fever and his antibiotics were stopped," the spokesperson added.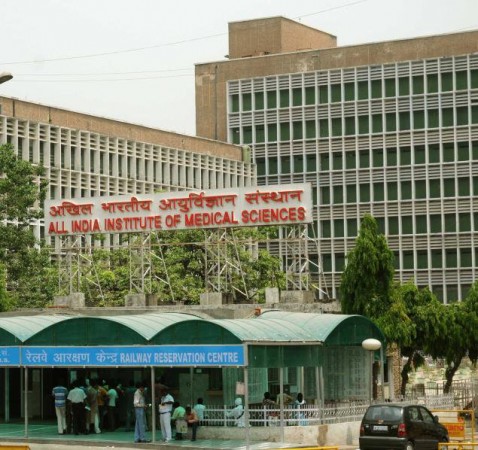 The spokesperson even advised Lalu to follow up with RIMS on a regular basis owing to his chronic problem of hypertension, diabetes, and backache.
Lalu's supporters cry foul play
Meanwhile, Lalu's supporters continued to stage a high drama outside AIIMS. "Prime minister Narendra Modi and the CBI are conspiring to kill our leader. They pressured AIIMS to discharge him against his wishes," a Lalu supporter shouted, reported TOI.
RJD chief @laluprasadrjd writes to All India Institute of Medical Sciences stating, 'I don't want to be shifted back to Ranchi hospital, as that hospital is not properly equipped to treat my ailments.

Who is forcing AIIMS administration to send him back? pic.twitter.com/gvOBmCUDpw

— Tejashwi Yadav (@yadavtejashwi) April 30, 2018
Though they created ruckus at the hospital, Lalu was still discharged, following which he left for Ranchi.
However, this is not the first time that Lalu's family has claimed that he may be killed.
In November 2017, when the center withdrew the Z+ security cover, which is the maximum protection offered to a politician, and put Lalu in the Z category, his son Tej Pratap Yadav had said that it was a conspiracy to get the RJD chief assassinated.
"Lalu Prasaj ji bhi jate rehte Karyakramo meh, toh ye murder karane ki saazish rachi jaa rahi hai. Unko muh tod jawaan hum denge(Lalu Prasad attends various programs, so this is a conspiracy to get him assassinated. Will give a fitting reply)," Tej Pratap had said.