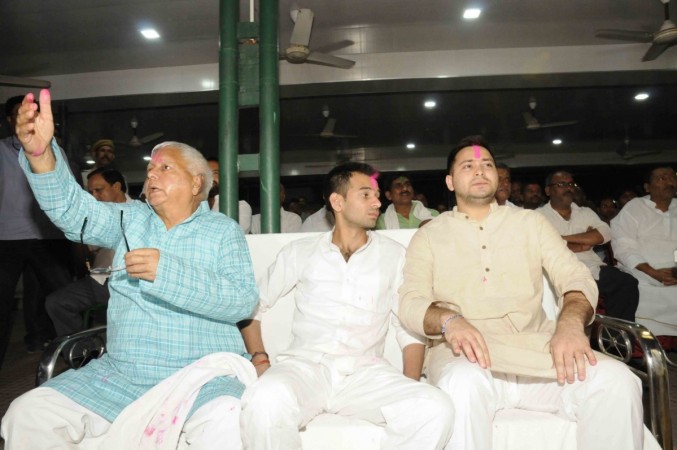 Tej Pratap Yadav, the eldest son of Bihar leader Lalu Prasad Yadav, is apparently keen on being recognised as a threat-maker.
This time the former Bihar health minister has threatened to "skin" Prime Minister Narendra Modi for downgrading his father's security. Though the Rashtriya Janata Dal (RJD) chief later defended his son, he did not seem to be happy with Tej's statements.
RJD supremo Lalu was removed from the group of VVIPs who are given Z+ security. The centre withdrew the Z+ security cover, which is the maximum protection offered to a politician, and put Lalu in the Z category.
According to protocol, the former Bihar chief minister will be guarded by an armed commando squad of the Central Reserve Police Force (CRPF).
'Will get Modi skinned'
Asked about the scaling-down of his father's security category, Tej Pratap said: "Narendra Modi Ji ka khaal udhedva lenge (Will get Narendra Modi skinned)".
The Z+ cover not only ensures a huge level protection but is also viewed as a status symbol.
'Assassination conspiracy'
Tej also said taking away the Z+ security cover from Lalu was a conspiracy to get Lalu assassinated.
"Lalu Prasaj ji bhi jate rehte Karyakramo meh, toh ye murder karane ki saazish rachi jaa rahi hai. Unko muh tod jawaan hum denge(Lalu Prasad attends various programmes, so this is a conspiracy to get him assassinated. Will give a fitting reply)," said Tej Pratap.
Lalu unhappy with comments
However, the RJD supremo was apparently not happy with his son's threats. "If a son comes to know that his father is being conspired against, his security is being revoked, he will react. I don't approve of this. I have spoken to him to not speak anything like that again," said Lalu.
He also spoke about the removal of Z+ security cover off him.
Tej's warning to Modi comes a few days after he said he would disrupt the wedding of Bihar BJP leader Sushil Modi's son.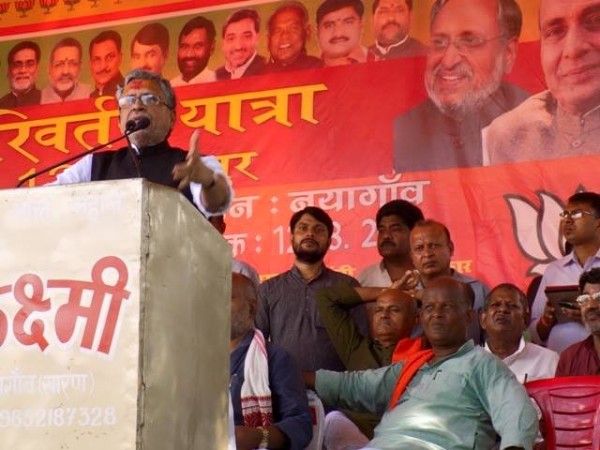 "I've been invited by Modi to attend his son's wedding. If I go there, I will expose him in public. Uske ghar mein ghus kar maarenge, uss shaadi mein vahin sabha karenge, tod phod karenge (We will thrash him inside his house, hold a public meeting at the marriage venue and vandalise it)," Tej Pratap had said.
Sushil Modi did not take the threat lightly and shifted the venue of the wedding to prevent any "untoward incident".