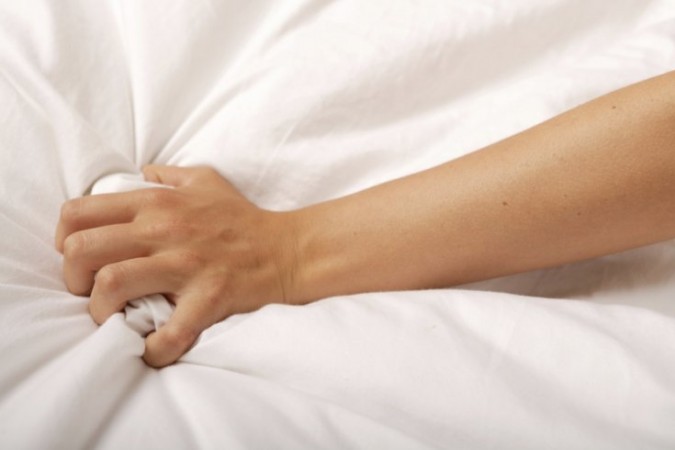 A new study has revealed a condition known as 'vaginismus', which makes women experience pain during sex. The cause of this pain is majorly psychological.
ALSO READ: Woman and her partner made 10-year-old son carry out sex act and took naked selfies

"It is the term used to describe recurrent or persistent involuntary tightening of muscles around the vagina whenever penetration is attempted," Aly Dilks, a sexual health expert and clinical director at The Women's Health Clinic, a report by Metro stated.
Vaginismus affects two in every thousand women and in the past six months, around 10 percent women have experienced painful sexual intercourse.
"It's not fully understood why the condition happens [but] factors can include thinking the vagina is too small, negative sexual thoughts – thinking sex will be painful and cause damage – and previous sexual abuse," a report by Metro quoted Dilks as saying.
ALSO READ: Here are some simple hacks to get rid of unwanted facial hair
Other causes that can damage the vagina like – having painful first sexual experience or episiotomy, childbirth, fear of getting pregnant and bad relationship -- can also lead to vaginismus.
Women don't feel the pain just during sex, any kind of penetration be it inserting tampons or fingers in the vagina are found to be painful by some women.
Vaginismus is defined as a psychological issue and unlike any vaginal infection, it can't be cured with the straightforward prescription.
ALSO READ: Mysterious 15th-century Voynich manuscript decoded using Artificial Intelligence
According to the report by Vaginismus Awareness, there are 95 percent chances of this psychological condition to be treated and consulting a sex therapist is the first advice women get.
"As a practitioner who works with both the psychological and physiological, about 20% of female clients that come to me for treatment around sexual performance come with some level of vaginismus," Colin Richards, a relationship and sex mentor and the founder of Intimacy Matters stated, as quoted by Metro.
ALSO READ: Mysterious black square-shaped anomaly spotted in New Jersey
"The psycho-sensual treatment I offer involves talking through the psychological influences, followed by a sensual massage that is given in controlled, professional space. It allows the new emotional tools to emerge in an authentic, non-judgemental way," Richards added.
According to the suggestion given by Dilks and Richards, women can get over vaginismus by having four plastic penises of varying sizes, and they should start by inserting the smallest one in their own privacy and at a pace, they are comfortable in, doing so would sway their fear away.
ALSO READ: Bizarre! Millionaire dad surprises son with strippers on his 12th birthday!
"Once you feel comfortable inserting the smallest one, you can move on to the second size, and so on. It doesn't matter how long it takes – whether it's days, weeks, or months," Dilk said, as reported by Metro.
"Vaginismus is just one of many types of sexual frustrations and fears women face but it is probably the most challenging for the sufferer," Richards explained.
According to him, the challenge gets prolonged due to factors like lack of awareness and taboo that prevails regarding female sexuality despite a woman talking to another woman. This condition can have affected a woman's body image, relationships and even her self-esteem majorly.