The International Court of Justice's (ICJ) asking Pakistan to desist from executing Kulbhushan Jadhav might seem to be a relief for India but only temporarily. For the time being, it will put Islamabad under some pressure in the international community but how much of a diplomatic victory will it be for New Delhi in the long run?
First and foremost, the international community does not abide by enforcing norms. Even if the United Nations works as a body that supervises international occurrences, it is not a world government which can compel sovereign nations to act. At most, the Security Council – the most powerful body of the UN – can intervene but even then, that body is far from seeing consensus, thanks to clash of interests of its sovereign member-states.
Pakistan, similarly, is not bound to act as per the ICJ's direction. The country's adviser to the prime minister on foreign affairs, Sartaj Aziz, told the media that Islamabad was still reviewing its own as well as India's position on the matter and even ascertaining whether the issue fell under the jurisdiction of the ICJ. Pakistan's response clearly indicates that the ICJ's words are not binding. It can invite wrath of the international fraternity at the most but with some big powers backing it perennially, Islamabad doesn't really care. Does it?
China's presence in Security Council can hamper India's cause
The international court though says on its website that the decisions are "binding" on the party-states but the execution of its verdict depends on the Security Council since the court itself doesn't have any direct power to do so. The council can take the necessary measures to compel the offending party but in case of India and Pakistan, even that will not be very easy to carry out.
The Security Council has China as one of its permanent members and given its track record against India in the world body, there is more than enough possibility of it paralysing India's quest if the latter approaches the council to put pressure on Pakistan.
Why internationalise things again if India is for bilateral solutions?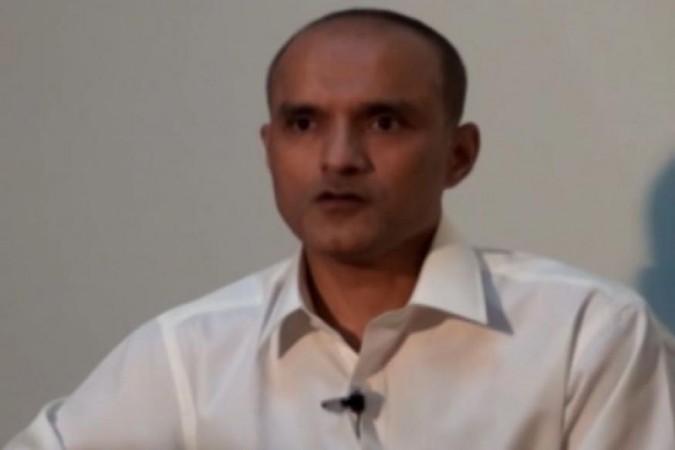 Secondly, India has always maintained a stand of not going to the international forums to sort out bilateral issues, especially vis-a-vis Pakistan. After late prime minister Jawaharlal Nehru had made a mess of internationalising the Jammu and Kashmir problem seven decades ago, something which still haunts India – New Delhi has mostly desisted from repeating the same. It has resisted efforts from other countries to intervene in the Kashmir issue.
Against this backdrop, taking the Jadhav issue to the ICJ not just marks a contradiction to New Delhi's Pakistan policy but could also open up the Pandorra's Box. After this, Islamabad can also take issues related to Kashmir to the ICJ, putting New Delhi in a spot. That re-internationalisation of the Kashmir problem can put up obstacles on the way of India's bid to become a permanent member of the Security Council.
In 1999, India had questioned ICJ's jurisdiction after Pak moved the court
Here, a case of 1999 can be mentioned. That year, Pakistan had approached the court after India had shot down one of its military aircraft over the Rann of Kutch. But India refused to entertain Pakistan's quest saying the world court had nothing to do with the matter.
Pakistan already has excuses to say why Jadhav has been denied consular access
Moreover, on the issue of not granting New Delhi a consular access to Jadhav by Islamabad, the Pakistani media has come up saying that the two countries have a bilateral agreement on consular access and under it, they have agreed that each case needs to be assessed differently in terms of political and security-related significance. It said neither India nor Pakistan can seek blanket access in those cases and if there is a clash between a bilateral and multilateral agreement, it is the former which prevails over the latter.
Pakistan could also make use of a Cold War-era practice in international diplomacy whereby countries do not allow consular access in case of spies. India has cited some cases like Paraguay versus United States, Germany versus US and Mexico versus US as instances where the ICJ had succeeded in stalling executions but none of them saw involvement of any alleged spy, though India has been saying consistently that Jadhav is not a spy.
India will, therefore, have to find more ways to beat Pakistan in this complicated game of international law.
India's latest step to move the ICJ is something it has done after 46 years. In 1971, New Delhi had moved the court last time and it also involved Pakistan. India then had challenged the jurisdiction of the International Civil Aviation Organisation (ICAO) against its decision to ban Pakistani flights using its airspace. The court, however, ruled in favour of the ICAO, leaving India dejected.
Had bilateral talks been on, Jadhav's plight could have been less
Certain sections feel India has reached out to the ICJ because its bilateral relation with Pakistan has failed to make any headway amid all the noise and turmoil. Both sides will be waiting to see how the Jadhav issue turns out at the ICJ on May 15 but had the two countries kept the avenues of talks open, Jadhav could have faced a lot less hardship.